#ncga: $4 million from taxpayers for an "untitled television project" ?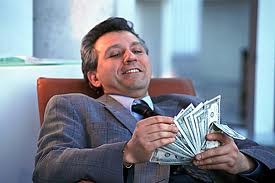 We don't know what it's called or about.  We don't know who's in it.  We don't know if it will even be picked up by a network.  But it's getting $4 million worth of North Carolina tax dollars:
Commerce Department officials on Friday ballyhooed the two television productions and one film that have landed $10 million in state film grants this year.

Included in the mix are CBS television series "Under the Dome" and two other productions:

An untitled Lionsgate Television Project is expected to shoot in western North Carolina.

"Late in the Season" is a story of a 31-year old Seattle stockbroker with a mysterious past who walks on to a small North Carolina college basketball team and inspires his struggling teammates' lives with hope as they reach for a championship.

"Under the Dome" will get $5 million, with the Lionsgate production landing $4 million and the film receiving $1 million.That exhausts the money available for North Carolina to lure productions this year. […]
THIS is an example of where taxpayers should have been able to KEEP this money to invest in existing businesses as consumers or to expand or start businesses as entrepreneurs.
But, hey, at least we're going to be able to brag to our out-of-state friends, the other folks in the unemployment office waiting room, or bill collectors calling our houses  that an "untitled Lionsgate Television Project" was shot somewhere in the western part of the state.