NC Spin crew sounds off on November races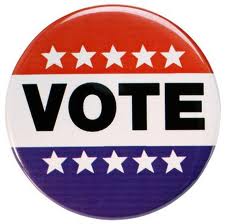 I tuned in to this poor-man's version of "The McLaughlin Group" this morning to see what kind of wisdom would be imparted upon me and the handful of other viewers.
Democrat campaign consultant Brad Crone says Insurance Commissioner Wayne Goodwin, a Democrat, is in the hottest water of any of the Council of State incumbents.  Crone says eastern North Carolina — particularly coastal voters — will do Goodwin in over the hike in homeowner insurance rates for coastal communities.  (Greensboro's Mike Causey is challenging Goodwin.)
John Hood , of the John Locke Foundation, opined that Secretary of State Elaine Marshall and Treasurer Janet Cowell appear to be the strongest of the Democrat incumbents on The Council of State.
Never mind the videotape of Elaine playing kissy-face with Occupy Wall Street that is all over YouTube, or her office's non-involvement in recent federal busts of NC-based Ponzi schemes.  Never mind all of the questions surrounding Cowell, Erskine Bowles, and the ill-fated investment of state retirement funds in the disastrous Facebook IPO.  Last time I checked, the state employees association is pretty ticked at Cowell.  They have taken the rather unusual step of failing to endorse in that race.   (Republican Ed Goodwin is challenging Marshall, while Republican Steve Royal is challenging Cowell.)
Crone sees the 7th congressional district race between incumbent Democrat Mike McIntyre and Republican state senator David Rouzer as very interesting.  The district is 54 percent Republican, and Crone sees it as Rouzer's to lose.  Crone says McIntyre is "taking it to" Rouzer with a million dollar campaign war chest.
Crone — who is working for Democrat Linda Coleman in the lieutenant governor race — says he sees state Democrats' fortunes rising or falling with Coleman's campaign.
Most of the panelists saw Republicans — in the worst case — picking up ONE congressional seat in the state delegation or — best case — picking up TWO.