NC Dems take Tilli$$$'s old NC House seat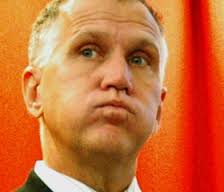 For the first time in at least sixteen years, the residents of North Carolina House district 98 in Mecklenburg County will be represented by a DEMOCRAT.
Conservative champion — and prominent Jim Black critic — John Rhodes was elected to the seat in 2002.  In 2006, he was primaried and defeated by one Thoma$ Roland Tilli$$$, then a sitting Cornelius town commissioner.
Tilli$$$ held the seat through the 2014 elections when he moved on to the Senate in DC.  Fellow Republican John Bradford was elected to the seat in 2014.
The (grand ol') party was over in the district this past Tuesday as Democrat Christy Clark upset Bradford.

Republicans will still control the NC House in January, but the margin will be much slimmer than it has been in years.