NC-03: Murphy shows off his inner Meadows
You might have seen coverage in the drive-by media about a band of Republicans who crashed pencil-necked Adam Schiff's secret closed-door impeachment hearings — demanding to hear the "evidence."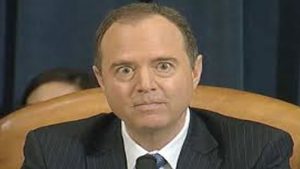 That band of Republicans marched into the hearing room and held a press conference where they expressed their outrage over Schiff's antics.  One familiar North Carolina face we saw on Fox News marching into the hearing room with the group?   Rookie congressman Greg Murphy (R-Greenville).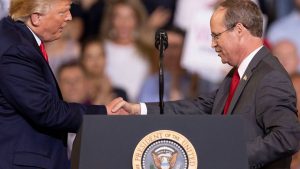 (We also happened to catch a glimpse — we think —  of Rep.  Mark Walker a/k/a "Public Official A."  We did not spot any other North Carolina politicos in the group. More may have been there.)
This is quite a shift from Murphy's low-key, quiet style as a legislator in Raleigh.  Perhaps congressman Mark Meadows — who endorsed Murphy and took him under his wing during the special election to replace the late Walter Jones — is rubbing off on Murphy a little.
We certainly hope so.