Moore Republican Women open fire on NRA's PAC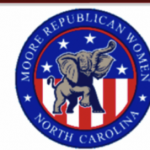 One of the state's largest and most active Republican women's groups is once again stepping up to speak its collective mind about the current primary season.  Earlier, they criticized the NC Senate Republican leadership for meddling in the Senate District 25 race between Michelle Lexo and Tom McInnis.
Now they're taking on a bigger fish — The National Rifle Association's Political Victory Fund.  Moore Republican Women spokesperson Kay Wildt released a letter she fired off to the gun group's political action committee:
[…] "The NRA is entitled to endorse whomever they wish. In the case of NRA's endorsement of Tom McInnis over Michelle Lexo in the NC Senate District 25 race. I believe Michelle Lexo was poorly treated and done a grave injustice.

I expected the NRA to be above reproach. Yet it gave Michelle Lexo a "D" rating, knowing that she is an NRA member, a concealed carry permit holder, and a staunch supporter of the Second Amendment.

The NRA besmirched a good woman and unilaterally assassinated her character, her integrity, and her support of the Second Amendment. And her incumbent opponent used NRA's blasphemy to send thousands of mailers with scurrilous charges against Michelle. How can anyone have faith in its so-called ratings?

After receiving the McInnis mailers with the NRA endorsements, one person of my acquaintance was convinced (1) not to make the generous donation to the NRA that he planned and (2) definitely not to renew his membership.  (I will not renew mine.)

The NRA materially damaged its own reputation here in Moore County, North Carolina with those of us who have worked with Michelle Lexo and know her to be a principled leader and excellent elected official. We are confident that she will win the election, and she will be an outstanding NC State Senator.[…]
This is not the only case of the NRA trashing a Republican primary candidate possessing stellar conservative credentials who just happens to be running against an incumbent legislator.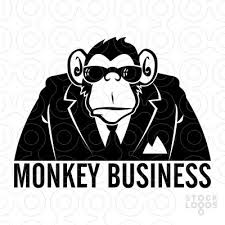 I've spoken with officials from four other legislative campaigns — independent of Lexo — about the NRA ratings.  All four campaigns feature candidates who are down the line conservatives that could earn The Haymaker's endorsement.  Yet, these campaigns curiously did not receive an NRA survey. And they had to find out about their "poor" ratings from the media, their opponents, or the NRA website.  How can you be poorly rated when the raters don't bother to communicate with you?
This is more about the NRA accommodating political bosses in Raleigh and DC than protecting the 2nd Amendment.