Moore County's Miriam Chu looking at NCGOP vice-chairman job
She's a mom.  A physician's wife. An artist.  A retired corporate executive.   An experienced grassroots politico and worker.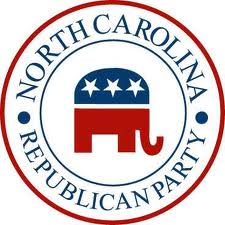 But Moore County's Miriam Chu would like to add one more item to her CV:  vice-chairman of the North Carolina Republican Party. 
With Michele Nix, the current occupant of that post, running for Congress,  the VC position will be open.
Chu has held a number of positions within her local Republican Party organization.  She's vice-chairman of  The Moore Republican Women's Club and has held various leadership roles within Moore Tea Citizens.
At the state party's convention two years ago, Chu came within  a whisker of knocking off the party's incumbent RNC committeewoman, Dr. Ada Fisher.
Chu tells us she'd like to bring her skills and experience from the corporate world to the vice-chairman's post:
"In my role with a Sanford-based manufacturing company, I regularly found myself playing the role of trouble-shooter and diplomat.  If  there was a problem in the production area, I was frequently dispatched to help find a solution.  If conflicts arose between employees and managers, or between the company and its vendors or customers, I regularly found myself part of the team effort to reach a solution that all sides could live with.  

In the state Republican Party, we have a lot of different folks with a lot of different ideas about things.  It's important that we leave people feeling they've been listened to and treated fairly, while continuing to grow the party, recruit and elect great candidates, and protect and uphold the ideals that make our party great. "
Lee County GOP chairman Jim Womack is already campaigning for state party chairman.  He is seeking to replace incumbent Robin Hayes, who IS seeking another term.