Moore County Tea Partiers get in Robin Hayes's face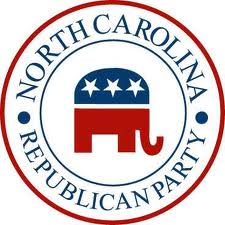 Dee Park, president of Moore Tea Citizens, tried to pull off a stunt on Sept. 10 akin to a permanent peace agreement between cats and dogs.  She brought in North Carolina GOP chairman Robin Hayes to address her group– not exactly a Hayes fan club to start off with — at their monthly meeting.
Of course, Hayes's on-camera rant before North Carolina delegates at the national convention in Tampa was a hot topic.  Bill Cochrane, a fellow blogger and Tea Partier here in Moore County, justifiably decided to dispense with the diplomacy and hit the NCGOP chairman with some blunt questions about the Tampa video.  (It's good to see that the dissembling and lying skills Robin picked up while he  was in Congress are still serving him well.) 
Bill got his dialogue with Hayes on video, and put together a nice commentary about the experience.
I watched both videos.  It troubled me to hear Hayes suggest at the Moore County meeting that the rules changes "do not affect North Carolina."  Well, why hold a vote on the measure?  Why even discuss it with the delegates if it has no bearing on North Carolina?  I have read a lot of information about the RNC rules changes.  I haven't seen a single report about an exemption for North Carolina.
At the Moore County meeting, Hayes suggested that Morton Blackwell was intruding in the Tampa meeting.  If you watch the video of the Tampa meeting, you will hear that some delegates invited Blackwell — a leading opponent of the rules changes — to brief the North Carolina delegation.  Sources tell me the meeting on the video was called — in the first place — to serve as an educational experience for the delegates.  It would make sense for the delegates to hear from informed experts on both sides of the issue. 
Hayes — at the Moore County meeting — dismissed Bill's accusation that he was rude to Blackwell in Tampa.  The NCGOP chairman claimed Blackwell is a "friend" who he has the highest respect for. Again, I watched the Tampa video.  I guess all of Robin's eye rolls and cheek puffs and sarcastic comments evident on the video were his way of showing his friendship and respect for Blackwell.   Much of Hayes's disrespect for Blackwell came AFTER he left the room.  The NCGOP chairman – on video — went on a rant demanding to know who the #$@! invited Blackwell to the meeting. 
Hayes told my friend Bill on 9/10 that he wanted to keep the rules change discussion "within the family."  Hayes limited Blackwell to "two or three minutes" but gave an RNC rules committee stooge as much time as he needed to brief the delegates.
The Moore County video was further evidence that Hayes and the Raleigh crowd are trying to spin their way out of the on-camera mess they made in Tampa.  (I don't think this meeting in Southern Pines helped.)