Monkey Business Update: Fletcher Hartsell & Cabarrus County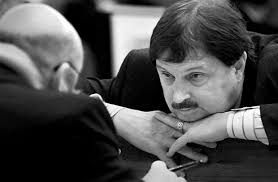 Can't get your political shenanigans approved by being open, up front, and following the process?  Go the sneaky route.  That's what has apparently happened on Jones Street regarding The Fletcher Hartsell clique's efforts to stick it to the Tea Party in Cabarrus County.
The Tea Party has captured control of the county Republican Party's leadership.  Hartsell is a big ol' RINO.  You can see that there might be some conflict there.
We posted earlier about Hartsell's efforts to use a local bill to change the rules to get his allies an early start on their terms on the county board of commissioners.   As a rule, local bills generally do not get consideration in the legislature if any member representing the affected areas objects to them.  Last time around, Reps. Larry Pittman and Carl Ford — who both represent Cabarrus County — objected to Hartsell's ploy to change the rules to benefit his clique.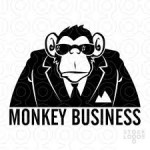 Well, it appears ol' Fletcher has tried again.  House Bill 1218 became Session Law 2014-92 on August 1.   (Thom Tillis signed his name to it.)  The legislation started off in 2013 being about stripping supervision of the Monroe city attorney from the Monroe city manager.  *Mysteriously*, the legislation was amended in 2014 to include a provision that stripped the executive committee of the Cabarrus County GOP of its power to appoint replacements to political offices that become vacant mid-term.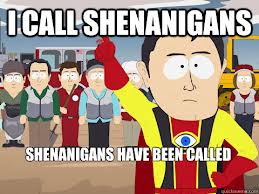 This is an old trick I've talked about before.  Combine two disparate, controversial issues in one piece of legislation.  Half the chamber may not like half of the bill, but — if they vote against it — they don't get the other provisions in the bill.
 But — a local bill containing two different issues affecting two different counties?  That certainly muddies the waters regarding professional courtesy (i.e., getting unanimous approval of all local legislators before approving the bill).
Meanwhile, we're at the nineteen-month anniversary of the state board of elections promising an audit of questionable campaign finance practices by Hartsell.  At the time, we were promised a result in "a matter of weeks."  And here we are — NINETEEN MONTHS later. (And then there was the mysterious behind-the-scenes effort in the state Senate — where Hartsell serves — to strip the budget of money for new investigators at the elections board.) 
Meet the new boss.  Same as the old boss? Will we get fooled again?