Monkey Business Report: Ooooh, that smell ….
Whiskey bottles, and brand new cars
Oak tree you're in my way
There's too much coke and too much smoke
Look what's going on inside you
Ooooh that smell
Can't you smell that smell
Ooooh that smell
The smell of death surrounds you …. 
— Lynyrd Skynyrd
_____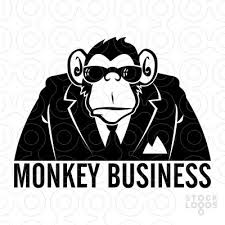 It's campaign time.  And we all know that politicians tend to say and do the dumbest / most outrageous / most outlandish things one can imagine at a much higher volume during this period.
Just as they have with the solar goons and Duke Energy, Jones Street Republicans have thrown in with the large corporations stocked with lobbyists armed with fat checks.   And once again, the taxpayers are left standing on the outside looking in.
Rep. Jimmy Dixon, the legislative building's resident mean-ol'-man, spearheaded a rally in Duplin County against those alleged out-of-state-lawyers allegedly trying to put all North Carolina farmers out of business.  *That's right.  Scare the hell out of people already working in a precarious, struggling industry so they turn out in droves for you in November.*
Dixon and senator Brent Jackson pushed a bill capping legal damages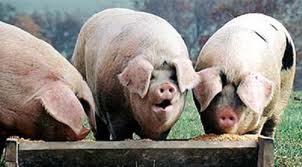 resulting from lawsuits against pork interests.  Surely, not by coincidence, this was done amidst some on-going litigation against major hog farms in the state.
There are a number of problems with the arguments put forth by Jackson, Dixon, et. al.   First, some of the lawsuits against the hog interests were spearheaded by the Salisbury law firm of Graham & Wallace.  The Graham part of that equation is Bill Graham, a NCGOP mega-donor who flirted with running for governor a few years back.
Second of all, the actual facts of these cases suggest that the legal action is NOT against the "family farms" Jackson and Dixon claim to be protecting:
[…] Opening arguments are due to start this week in a third trial. Like the others, it was filed against Smithfield and subsidiary Murphy-Brown, not individual farmers.

"There was nothing in the court case to take the Carter's farm away at all; that's completely a choice of Smithfield Foods under their contracts," said Ryke Longest, director of the Duke Environmental Law and Policy Clinic.

"Joey Carter was not a defendant in the last trial; Smithfield Foods actually filed a motion with the court to dismiss the case and asked the court to join Joey Carter into the case," Longest said.

Longest said Smithfield is motivated to do this because if a grower were sued, the case would be moved into state court, which would mean a jury from Duplin County would be making the decision instead of a jury pulled from all over eastern North Carolina.

Molly Diggins, state director for the Sierra Club, said Smithfield and those aligned with it would like people to think individual farmers are the ones being harmed.

"Obviously family farmers are a far more sympathetic face to the public than a massive corporation," Diggins said.

Smithfield describes itself as a "$15 billion global food company" and is owned by WH Group, which is headquartered in Hong Kong and generated $22 billion in revenue last year.

"They're the ones being sued, period," Diggins said.

 […]
Retiring House member John Blust delivered an eloquent defense of property rights on the House floor during the debate to overturn  Gov. Cooper's veto of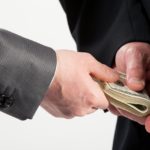 the Dixon-Jackson legislation.  Unfortunately, he got ignored and run over by his colleagues (1) not wanting to be seen as opposing farmers, and (2) wanting to keep the pork industry PAC money flowing.
It's a little uncomfortable being on the same side of an argument with some of these liberal interests out there.  But the folks at IndyWeek have an interesting piece up about how there are solutions out there for cleaning up hog operations, but they aren't being used.  Environmental protection measures are being mandated against new farms, but not much of that is being extended to older operations.
Don't get me wrong.  I like my bacon and pork chops. But hog farms are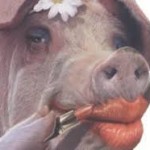 pure nastiness.  Something serious has to be done to protect air quality and water supplies near those facilities.
 I am not going as far as Blinking' Chris and his comrades to suggest that this is all part of some big racist conspiracy.  It's actually a sordid example of "the people's representatives" pandering to and fawning over the folks with the lobbyists and big bank accounts.  At our expense.