Monkey Business Report: Grandpa & Dallas edition
We get a lot of lip service about bottom-up governance coming out of Raleigh,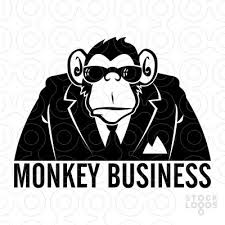 but end up getting an awful lot of heavy-handedness from up above.  Case in point, THIS proposed resolution being circulated among NCGOP party leadership:
Resolution

Respect NCGOP Judicial Endorsements

In Statewide Judicial Contests

Whereas: In 2018 there will be no primaries for judicial elections. In the November election judicial candidates will be identified by the party to which they have registered, but multiple Republican and Democrat candidates will be on the ballot for the same race. The judicial filing period is June 18 – June 29.

Whereas: If the NCGOP Plan of Organization is amended by the 2018 State Convention, the NCGOP State Executive Committee has the exclusive authority to endorse registered Republicans for statewide appellate judicial contests, no earlier than 30 days prior to the filing period.

Whereas: Should this change be adopted by the Convention, the State Executive Committee will have the opportunity to make endorsements of statewide judicial candidates on Sunday June 10. All announced GOP candidates for statewide appellate judicial contests will be invited to speak to the Convention and to meet with the Executive Committee to ask for its endorsements. It is critical that we endorse statewide judicial candidates before filing opens. Otherwise Republican votes will be diluted by numerous non-endorsed candidates on the ballot who would have the GOP label while Democrat votes may be focused on one.

Therefore, be it Resolved: If the NCGOP plan of organization is so amended, State Executive Committee should endorse a single Republican in each Statewide Judicial Appellate Race on June 10, 2018.

Be it further Resolved: Should the NCGOP Executive Committee decide to endorse in statewide judicial appellate contests, the NCGOP convention respectfully requests that other Republican attorneys should seek other ways to use their talents and decline to file in these races in 2018.
Translation:  Let Dallas, his Grandpa, Ma Cotten, her lovely daughter and the rest of the clique make all of the big decisions.  *Picking candidates is apparently way too much responsibility for us little people residing outside the Raleigh beltline.*