Monkey Business in Goldsboro gov't? Dale Folwell wants to know.
State Treasurer Dale Folwell is convinced the city of Goldsboro has not filed required audits for two years. So,  Folwell has requested auditor Beth Wood to review the town's books to see if there is a bigger, worse story behind that situation: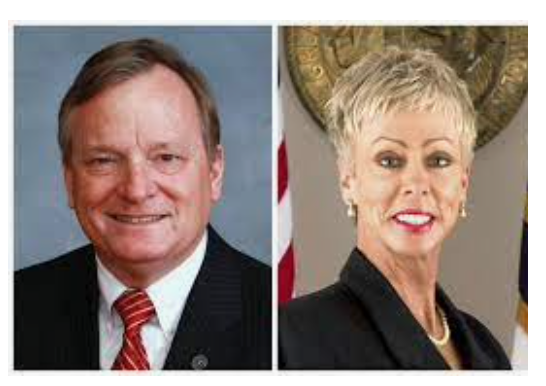 […] State Treasurer Dale R. Folwell, CPA, today requested State Auditor Beth Wood to conduct a thorough audit of the financial books of Goldsboro over concerns that its finances might be in disarray and therefore vulnerable to mismanagement or misappropriation. 

Folwell, who chairs the Local Government Commission (LGC), which is staffed by the Department of State Treasurer (DST),?urged Wood to conduct the audit of the Wayne County city of nearly 34,000 residents. Goldsboro is on the LGC Unit Assistance List, where local government units experiencing an array of deficiencies are placed for heightened monitoring. It has not submitted a required annual audit the past two years. 

"It is troubling that the state's 30th largest city, the county seat and home to Seymour Johnson Air Force Base, no less, has been unable to get its act together to conduct a basic but critical oversight function. Audits are necessary to assess financial well-being, to ensure bills are being paid and money is not missing," Treasurer Folwell said after LGC staff attended a Goldsboro City Council meeting on Monday night to address those concerns. 

Not only has Goldsboro failed to submit audits for 2020 and 2021, but its 2019 audit contained multiple bookkeeping adjustments to capital assets and notes receivable. While it is common for some adjustments to be made because of an audit, significant adjustments could signal major weaknesses in day-to-day fiscal management. 

"We are very appreciative of Finance Director Catherine Gwynn's efforts at resolving these issues. However, the longer audits are missing, the higher the odds are that there are internal financial control issues. If there are internal control issues, the potential for waste, fraud and abuse increases," Treasurer Folwell said.  

"Hardworking Goldsboro taxpayers deserve to know their elected and appointed officials uphold the highest standards as stewards of public funds. That confidence is lacking at this point, so I am asking State Auditor Beth Wood to investigate the city's books and financial statements. We stand ready, willing and able to assist her staff, the city administration and elected officials in this process, and to make sure all records are properly preserved for examination," Treasurer Folwell said. 

The LGC provides resources, guidance and oversight to more than 1,100 units of local government on topics ranging from annual budgets, internal controls and debt management to pension and other post-employment benefits such as health care. The State and Local Government Finance Division handles the sale and delivery of most state and local debt and monitors the repayment of state and local government debt.