Misplaced outrage over l'affaire Gerlach
If you caught NC Spin this week, or read the driveby media,  you saw and heard a whole lot of self-righteous outrage about the events which led to the resignation of interim ECU chancellor Dan Gerlach.
Chris Fitzsimon was one of the loudest complainers on NC Spin.  (Ol' Chris neglected to mention that he and Gerlach used to be colleagues under the aegis of the wacko leftist NC Justice Center.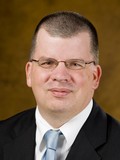 Apparently. the Raleigh chattering class didn't like that UNC board of governors member Tom Fetzer, um, "assisted" the public disclosure of some incriminating videotape of then-chancellor Gerlach:
[…] Emails and text messages released this week show attorney Peter Romary and UNC Board of Governors member Tom Fetzer applying pressure and referencing powerful state lawmakers in an independent investigation of the ECU chancellor. They kept this work hidden from the full board of governors, UNC System President Bill Roper and the international law firm the system had hired to officially investigate the matter.

At issue: video from Greenville traffic and security cameras that appears to show Gerlach stumbling and weaving down a sidewalk after a September night that included drinking and dancing with ECU students. The video shows him then getting into his car and driving away.

The video, leaked anonymously to media outlets shortly after Romary obtained it, led to Gerlach's resignation after weeks on leave as the UNC system's investigation unfolded.

But the video was already part of that ongoing investigation. Lawyers from Womble Bond Dickinson, the international law firm UNC hired for the search, first inquired about obtaining the video from the City of Greenville on Oct. 14. They were told they would need to file a petition with Pitt County Superior Court.

Court records show three parties filed such a petition — all on Oct. 25.

Romary was the first, at 9:35 a.m.

Womble Bond Dickinson filed at 3:36 p.m.

Gerlach's own attorney, S. McKinley Gray III, filed at 4:40 p.m.

Romary's petition didn't mention the UNC Board of Governors or any state lawmakers.

Instead, he claimed to be representing the Police Benevolent Association of North Carolina and the North Carolina Fraternal Order of Police. Though those organizations say they didn't authorize him to use their names, Romary had worked for them on a pro bono basis in the past and claims individual members contacted him about combating the notion that Gerlach may have been set-up by off-duty police. That rumor was spawned by the edited, multi-angle camera footage of his night out drinking that was anonymously sent to media outlets last month, kicking off the initial controversy over his fitness for the position.

But before anyone obtained the city of Greenville camera footage, a flurry of emails and text messages show Romary and Fetzer applying pressure to the city staff — and suggesting powerful political interests wanted the footage released quickly and quietly.

Applying pressure, dropping prominent names


On October 15, one day after Womble Bond Dickinson first inquired about the video footage, Romary emailed the Greenville city attorney's office about getting it himself.

"I have been retained by some private parties, including a couple members of the ECU Board of Trustees and UNC Board of Governors," Romary wrote. "This in response to an ever changing story from Dan Gerlach and an allegation of a 'set up' by him and some who support him."

"I have also spoken to a Judge, friend of 25 years, and they are quite annoyed about this," Romary wrote. "So, I am writing, requesting access to or copies of GPD surveillance camera footage."

Fetzer, for his part, contacted Rep. John Bell (R-Wayne), the House majority leader, on Oct. 22 to enlist his help in obtaining the footage through Romary.

In text messages obtained by Policy Watch, Fetzer informed Bell of Romary's work.

"John—Don Phillips is the Asst City Atty for Greenville overseeing the police Dept," Fetzer texted Bell. "Please call him and tell him you are aware that Peter Romary (Ro'maree w emphasis on the first syllable), an attorney representing me as a BOG member, the Fraternal Order of Police and the Police Benevolent Assoc, has requested the preservation and release of video tapes showing Interim Chancellor Gerlach getting in his car and driving away around 2:20 am on 26 September."

Fetzer, a Republican lobbyist, former Raleigh mayor and past chairman of the North Carolina Republican Party, then asked Bell to use his position as a legislator to help Romary obtain the tapes.

"Tell him the General Assembly has an oversight role and that you would like the tapes released," Fetzer wrote in a text to Bell about getting in touch with the Greenville city attorney. "Please do this today if possible."

"It goes without saying, but keeping this QUIET is essential," Fetzer said in the text.

"I'll try and work out something," Bell texted Fetzer in reply.

After that, Romary made reference to Bell in texts to the city attorney's office, suggesting he would be representing lawmakers in his attempts to get the tapes.

"I was informed that House Majority Leader John Bell will be retaining me in support of PBA // FoP and as part of legislature oversight," Romary wrote in an Oct. 21 text to Phillips, the assistant city attorney overseeing the Greenville Police Department. "Of course legislature folks want them yesterday."

Romary followed that up with an email on Oct. 22.

"I'm not sure if Rep. Bell (Majority Leader) was able to get up with you today," Romary said in the email. "He is wanting to see the video when I get it."

Romary went on to say he believed UNC System President Bill Roper would be making a decision on whether to reinstate Gerlach that week. Romary warned it was "highly likely" that Roper "will be adopting the story of Mr. Gerlach that corrupt GPD officers set him up on orders from a 'cabal' of Judges, Lawyers, [Board of Trustees members], [UNC Board of Governors] members along with political adversaries from Mr. Gerlach's days with [former] Governor [Mike Easley…."

"I have conveyed through to the Speaker; President Pro Tem and Majority leader that there is only one video currently being sought (others could be obtained at other times)," Romary wrote. "Witnesses state that no [law enforcement officers] were present and that I have offered to draft up the order or the piece describing what would be needed [to obtain the video]."

The next day, Oct. 23, Romary followed up again with a long text to the assistant city attorney in which he suggested the further involvement of state legislators and suggested Phillips might gain political favor in Raleigh and Washington D.C. if he helped Romary's cause.

"I called legislators who are clients today (list grows as allegations about 'Cabal' leave speculation wide open – hence why we are not telling Gerlach counsel and especially not the UNC system hired counsel," Romary wrote in the text.

"I said it was possible (no promise) we could have wrapped up by Friday," Romary continued. "Again no promises. I was told that if it was and I could drop them off on Friday lunchtime // PM on way back through Raleigh they would 'owe you one' – I wanted to let you know (with no impropriety meant as we have resolution worked out) that you will have many new friends in Raleigh (and in DC as I know Betsy DeVos' brother well and she has interest in Higher Ed and Admin—she loves folks with honor // integrity and who do the right thing) – her brother and I have worked together (with our company) for a long time)."[…]
Soooooo– we're attacking Fetzer AND this other lawyer instead of looking really hard at Gerlach and his deeds.  Some  more important questions that are not being asked:
Gerlach was elevated to state budget director by Mike Easley.  He also got elevated to head Golden Leaf under a Democrat administration.  

HOW did he survive a Republican administration and NINE YEARS of a GOP legislature?  

If he was a conservative, the Democrats would have been rid of Gerlach as soon as the last words of the governor's oath of office were spoken.
Gerlach's history is as a liberal activist and aide to a  disgraced Democrat governor.  

What qualified him to be chancellor of one of our major universities?

Golden Leaf was established as a fund to help tobacco farmers transition away from tobacco.  Yet, under Gerlach's rule, it has been little more than a political piggy bank.  How has this been allowed under a "conservative revolution"?