Marilyn (NOT Zan): A stark choice in NCGOP's 2nd congressional district race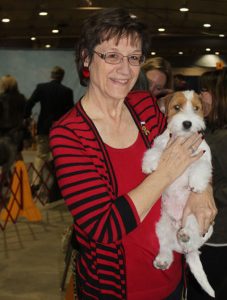 Marilyn Avila quietly racked up a respectable conservative voting record while representing Wake County in the General Assembly.  She would occasionally drift off the reservation and sign her name to some kooky stuff.  She would also stay way too quiet when a loud voice or two was needed.  
Marilyn is a nice lady, but she didn't really ignite much passion among conservatives.  Seen as a potential threat to Speaker Timmy's retention of power in the House, she got knocked out of the House in November's vote.
Avila has thrown her hat in the ring once again — this time for 2nd district GOP chairman. Races like this — and the chairman and vice chairman races — will have a dramatic impact on the fate of the NCGOP.  It's no secret that there is fierce combat behind the scenes inside the party between the country-clubbers and the conservatives.
For those of you who may be ho-humming the idea of voting on congressional district leadership, or the thought of Avila herself, think about this:  Your choice besides Avila is ZAN -freakin'-BUNN.  
I first encountered Miz Bunn nearly 30 years ago (yes, she IS that old).  I was cutting my teeth on big-time politics (Bush-Quayle '88)  and she was heading up — I believe — the NC College Republicans.  She was annoying then.  And she still IS nearly three decades later.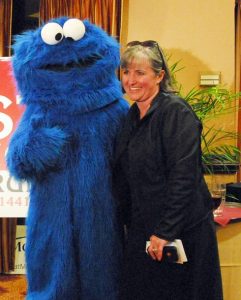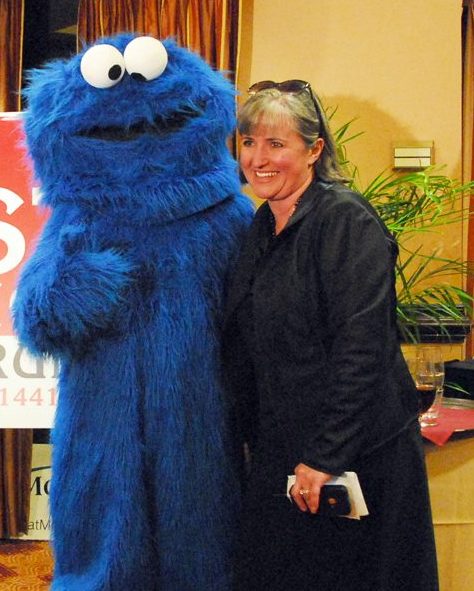 Zan has a cult of personality, a band of followers, that has evoked comparisons to — oh, say — The Stepford Wives, David Koresh's Waco crew, or The Manson Family.  She and her crew have teamed up with the likes of Ma Cotten to wreak havoc on conservatives trying to make a difference in the NCGOP.
Zan, Ma Cotten, and Dallas Woodhouse led the effort to sabotage and run off a duly-elected state chairman (who just happened to be black and have oodles of Tea Party support).   The campaign of lies and slander heaped upon Hasan Harnett was despicable.  
Zan broke her neck to wreak havoc for the Trump folks at the national Republican convention in Cleveland.  For this *sweet, sweet gal*, conservatism is a distant fifth behind — oh, say — ME, ME, ME, and ME.
Electing her to another job within the party soothes her GIANT ego but does NOTHING to promote the prospects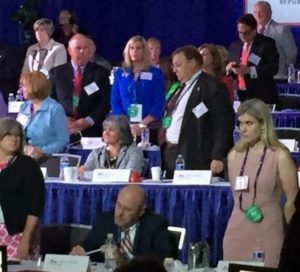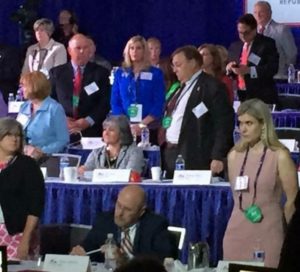 of the NCGOP or its message of limited government.
Marilyn Avila has walked the walk and talked the talk in fighting for conservative ideals.  Check her conservative ratings from her time in the House.  She was regularly right at the top.  Marilyn Avila also has a reputation for being someone you can actually talk to and take at her word.  A real rarity when it comes to party leadership these days.  
A vote for Zan Bunn is a vote for two more years of the nastiness, pettiness and infighting that has plagued the NCGOP in recent years.  New blood — people like Jim Womack in the chairman's slot and Marilyn Avila in the 2nd congressional district chairmanship — is a great first step to stem the flow of registered Republicans over to the unaffiliated column and reignite the grassroots passions that have delivered so many great GOP victories in the state over the decades.