Litter court? (Seriously? 'Fraid so.)
Odor in the court!
Robeson County is a special place.  It's my home county. (And not my current place of residence, BTW.)
 And it is also one of the state leaders in a number of categories:  violent crime, sexually transmitted diseases, poverty, and child abuse, among others. (And let's not forget the number of Democrat voters.) 
With all of those problems, you would think county leaders would have their hands full. But apparently, there is something more important than all that out there:
There are traffic courts, veterans courts, teen courts and drug courts.

Now those wanting a cleaner and greener Robeson County are advocating the establishment of a court that would deal with people who litter.[…] 
"Hey,man, what you in for?"  "Candy wrappers flew out my car window, man. Trooper saw it. Judge threw the book at me."  MORE: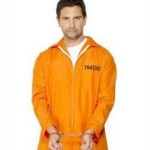 […] "I don't know if there is a litter court anywhere else," county Commissioner Raymond Cummings, chairman of the county's Clean and Green steering committee, said during a meeting Tuesday night at COMtech. "But that would be something good for Robeson County to be first in."

The committee has been working since April 2015 to come up with ways to educate the public about the need to stop littering. Also, an effort is being made to encourage more enforcement of laws already on the books prohibiting littering.

Cummings acknowledged that he is not sure how such a court would be structured and function, but plans to consult with the county's attorney.

"I'm excited about the idea of a litter court," Cummings said after the meeting. "It's somewhat common for there to be specific courts such as drug courts and veterans courts. Handling litter cases this way would not add to the congestion of the court system."
Actually, they already have litter court in Louisiana: 
It was an unprecedented move to clean up the city, but almost a year after its inception, the Baton Rouge Litter Court may not be working as promised. When Mayor Kip Holden introduced the program last summer, it was aimed at cleaning up cluttered lots, dirty homes and other eyesores around town. Some say it's a giant waste.

"We're going to go after it," Chief Administrative Officer Mike Futrell said when litter court began last August. "We're going to have DPW workers. We're going to have code enforcement officers. We're going to knock this out."

Since litter court began, those cited go before the litter court every Thursday. There are 11 litter court inspectors, plus 20 city-parish building inspectors. Once a complaint is filed, an inspector checks it out and if needed, issues a citation. The owner then has 15 days to clean up the property. After 15 days, the inspector will re-check property and if needed, issue a summons to litter court.
A busybody tattletale's wildest fantasy come true.  MORE: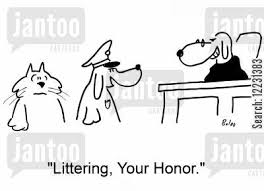 If convicted, the fine is $117, plus $50 in court costs. There have been 1,672 violations as of May 14. The process is designed to be simple and only takes about a month, but in multiple cases, that's not happening.

"It was my baby but hell, there's only so long you can give the baby the milk bottle," said Mayor Kip Holden. "At some point, they have to grow up."

Holden admits the system is not bulletproof. He cites a lack of communication and delays in finding some of the property owners as a problem.

"We're going back in, looking at this inside out, finding out where the problems are and making sure we correct the problems and making sure we have something in place," he said.

Remember the Kilowatt Klub on Stumberg Lane? It's now a far cry from the summer swimming hangout it once was. This case was sent to litter court last August and the owner was found guilty in October. Litter court documents show the property is still in violation.

Perhaps one of the most famous cases to go through litter court is one at 575 Kimbro Drive in Magnolia Woods. Neighbors say for almost four years the lot has been a dumping ground and nothing has been done. Martin Hugh-Jones has lived on the street for over 30 years and said he's fed up with what he calls a neighborhood landfill. 

"They're (litter court) not efficient and they're not doing their jobs," he said.

The property is owned by Chad Morrow. He was taken to district court, not litter court, after the city-parish filed a lawsuit. A judge ordered him to clean it up by the end of this month.

"I would hope that people are going to mind their own business." Morrow said.

Morrow told a judge he was using the property to mill wood so he could build a house.

"It's a very nice area and to have this on the corner of Boone and Kimbro is absolutely ludicrous," said Metro Council member Rodney "Smokie" Bourgeois.
(Now  THAT is one hell of a politician name. )  
\I am not defending morons who throw their trash out on the side of the road.  I DO have a problem giving the government one more thing to harass people over, one more thing to burden law enforcement with, and one more thing to take up jail space with.
It's a shame that government is seriously considering setting up a new court to teach a lesson I learned from my mom and dad over 40 years ago.
This sounds like business development / job creation FOR LAWYERS. And where does this Cummings guy get the idea this would not add to the congestion already tying up the court system?
There are plenty of people being sent off to jail for driving while intoxicated or falling behind on child support — all for the sake of pleasing certain political constituencies.  Taking up jail space with people who would benefit much more from therapy / treatment or a decent wage garnishing action is no way to go.  People like that are filling up jail space, while more serious, violent offenders are being let out earlier due to anti-overcrowding strategies.