LGBTQXYZ-ing our military
God forbid one of our service members hurts the feelings of our nation's enemies.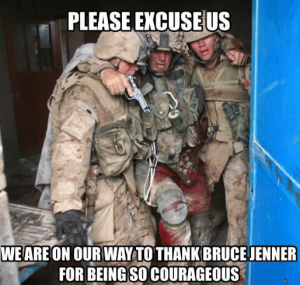 The authoritarian effort to scrub everything and anything masculine out of education has moved on to our nation's military.  We told you earlier about the drag queen who performs show tunes on the USS Ronald Reagan.  Now that the Navy has become sufficiently woke and PC, attention is being focused on another branch of the armed forces:
An infantry battalion commander sacked in the middle of a deployment with the 26th Marine Expeditionary Unit, or MEU, was at least partially fired for allegedly using a term that could be disparaging to members of the LGBTQ community, Marine Corps Times has learned.

Following a vandalism incident during a port call visit by the San Antonio-class amphibious transport dock New York in Gaeta, Italy, Lt. Col. Marcus J. Mainz, the commander of 2nd Battalion, 6th Marine Regiment, allegedly used the term "faggot" or "faggoty" during a meeting with the 2/6 Battalion Landing Team leaders, multiple sources have told Marine Corps Times. 

Corps officials have said Lt. Col. Marcus J. Mainz was fired May 19 over a loss of trust and confidence in his ability to lead. […] 
This is not about equal rights or civil rights or anything like that.  This is about force-feeding a radical agenda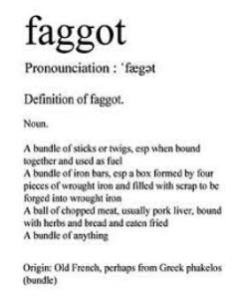 down Americans' throats and demanding they LIKE IT.  It's not about letting an 'excluded' group in, it's about changing yourself to meet the agenda of the activists supporting said 'excluded group.'
Firing somebody for something that MAY offend less than 0.5% of the total US population? 
Leftists will talk a good game about just wanting equal, fair treatment.  Just try to obtain said equal, fair treatment for your devout Christian views.
It's not just the military.  The left's iron fist creeps into men's athletics as well.  The jack-booted left spent years trying to run  Bobby Knight out of college basketball for his 'potty-mouth.'    At my alma mater, George Washington University, our basketball coach got fired right after winning the NIT.  The reason?  He screamed at players and directed crude language at them.
Seriously.  WHO among us — over the age of 30 — who has either played organized sports or served in the military, has not experienced crude talk from a coach or a drill sergeant? 
Old school vets I talk with tell me the experience made them better soldiers and sailors and airmen.  For the longest time, the tough talk — the "meanness" — was an exercise in getting the team to bond with each other.   Drill sergeant is not going to be with you in battle.  Your squad-mates will be.  Your coach will not be on the court or the field with you.  Your fellow teammates will be.
If you're sitting in The Marines worrying about your feelings getting hurt — trust me, there are a lot of folks out there looking to hurt a lot more than your feelings.  Get over yourself.