Let's Get ready to RUMBLE: Thilli$ vs. Forest ?
If you believe social media — (and why shouldn't you) — IT is apparently ON LIKE KING-KONG.  Check out what we stumbled across on Facebook today: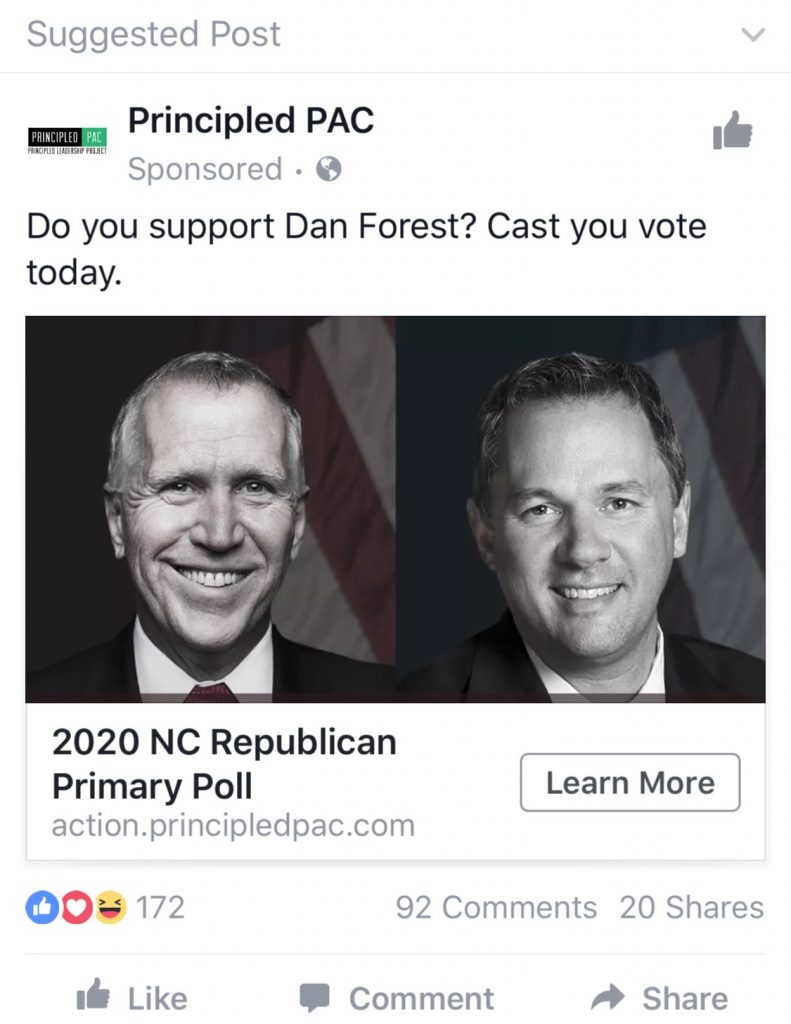 If you notice, this appears to be sponsored  by something called The Principled Leadership Fund.  Their website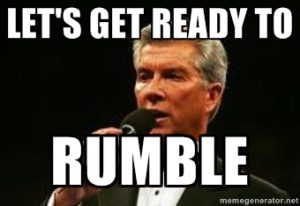 features images of people like Ted Cruz, Thomas Massie, and Rand Paul.  So, it doesn't seem like a pack of establishment wussies.  (You know, folks that would like Thom.) 
We dug a little deeper.  According to FEC filings, the treasurer for the group is a guy out of Raleigh named Cabell Hobbs.  He has been involved in senatorial and gubernatorial races across the country in recent years.  One of Hobbs's more notable affiliations has been with Ted Cruz for Senate.     Hobbs was also treasurer for Greg Brannon's 2016 US Senate and US House runs.
Is this PAC referencing a 2020 primary for US Senate — or for Governor?  (The latest word we're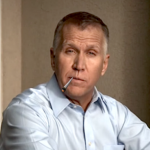 hearing is that it is more likely for the governor's race, and that senator Phil Berger would like to change the letters in front of his title from NC to US.) 
By the way, Elon released a poll showing ol' Thom rocking a 29 percent approval rating statewide.  Twenty-nine percent! (THAT is even lower than his conservative rating [35%]!)