JoCo leaders reject CSX / State of NC land grab. (Psst – CSX didn't need govt $$$ or heavy-handedness in OH or PA deals.)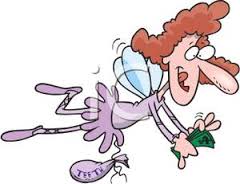 We're told, in a bipartisan fashion, by the ruling class that you have to hand out money and favors in order to get business to commit to doing business in your state.  You HAVE TO, they insist.  We reported earlier on the heavy-handed tactics being utilized by Raleigh politicos and CSX in Johnston County.  Well, as usual, Carolina Journal's Don "Stone Cold" Carrington has injected some truth and facts and so forth into the discussion: 
At an emergency closed-session meeting Wednesday night, less than a week after Gov. Pat McCrory announced a $272 million CSX rail terminal project near Selma, the Johnston County Board of Commissioners issued a statement opposing both the project at the current location and the railroad company's threats to use eminent domain to acquire property for the transportation hub.[…] 
THIS is happening in a yellow-dog Republican county.  Government is at its worst when it is allowed to act unchecked.  But politicians and bureaucrats tend to bend, cower, and compromise when they are threatened with losing their jobs. In most cases, the drivebys fail us miserably in the watchdog department. (Major props to WTVD Newschannel 11 for getting the ball rolling on this story statewide.)  
While CSX officials compared the project — known as Carolina Connector — to similar rail cargo hubs in Chambersburg, Pa., and North Baltimore, Ohio, Carolina Journal has confirmed that the railroad did not use eminent domain to acquire property for either project. Nor did the railroad receive significant state subsidies for the Pennsylvania or Ohio projects, even though the company has said the Carolina Connector depended upon at least $100 million in state transportation funding promised by the McCrory administration. […] 
What?  After we've been told by our governor and countless other politicians that corporate welfare is essential to winning new business, we find out that — at least in Ohio and Pennsylvania — it wasn't necessary?