Is the NC Senate large enough to accommodate Tim Lea AND his ego?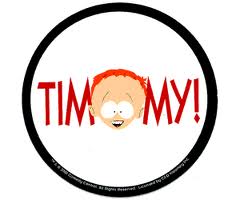 A smattering of politicos showed up in Carthage Tuesday night to say goodbye to county commissioner Tim Lea at his last board meeting.  Lea is retiring after two four-year terms.  I am*sure* his decision had *NOTHING* to do with his razor-thin reelection victory four years ago against a little-known underfunded opponent.
Dignitaries such as state Rep. Jamie Boles and retiring state Senator Harris Blake paid tribute.  Some remarks by Senator Blake caused more than a few people's political antennae to twitch:
[…] Sen. Harris Blake and Rep. Jamie Boles each presented Lea with plaques from their respective branches of government.

"Occasionally, I see you (board members) agree on something, but in the Senate we never agree," Blake said. "I also brought you a lapel pin that has been worn in the Senate. If you make it to the Senate one day, you can take this with you and wear it." […]
Hmmm.  Has our friend Harris been clued in on Tim's future plans?  When Lea first announced his retirement from the county board, many local political observers suggested that Lea was merely saying "Goodbye,  FOR NOW."
Moore County is currently represented by state Senator Jerry Tillman of Randolph County, who is the #3 ranking official in the Senate.  Lea has been promoting himself in the local press quite a bit lately — highly unusual for someone seeking to retire from politics.
With the help of our local thrice-weekly Truman Capote Award-winning newspaper, Lea has been painting himself as a crusading watch-dog looking out for the taxpayers — despite his record of supporting tax increases, increased government spending,  and the expansion of bureaucracy.