In Lee County, a 24-year old GOP star is born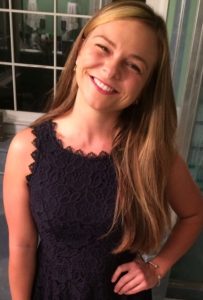 Quite a few twenty-somethings in North Carolina politics make pilgrimages to Raleigh with visions of making it big QUICK.
Patrick McHenry, for instance, got elected to the North Carolina House right out of college. 
One young lady in Lee County started off aiming small and ended up becoming one of the NCGOP's few bright spots on Tuesday.
Arianna del Palazzo (R), a 24 year-old  financial planning professional, shocked the political world in this Sandhills-based county by knocking off a veteran Democrat County commissioner 50 years her senior.
With 100 percent of precincts reporting, Ms. del Palazzo clung to a 65-vote lead over the Democrat incumbent.
If she survives the likely recount, Ms. del Palazzo will follow in the footsteps of conservative talk radio legend Chad Adams, who served as a Lee County commissioner — albeit at a much later age — from 1998-2006.