If you're gonna be a race-pimp, AT LEAST get your colors and numbers right.
In the alleged post-racial politics of the Obama-Biden era, race and gender matter more than ever.  The awful national and statewide drive-by media has picked up that ball and run with it nicely.  The drive-bys and their socialist idols want us all to believe that ALL women, ALL blacks, ALL gays, and ALL white people think alike.  Diversity of opinion is forbidden.  Only diversity of epidermis (and anatomy) are in play.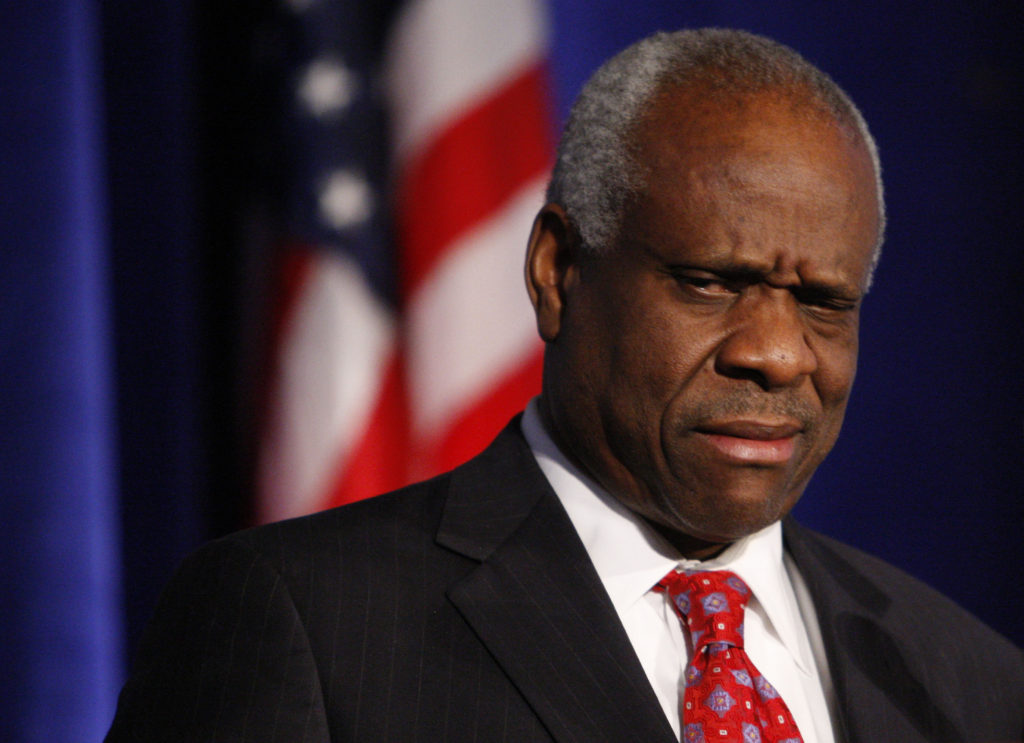 Clarence Thomas and Thurgood Marshall.  Both black male lawyers.  But I'd take Mr. Thomas any and every time.
Irony of all ironies — in a week focused on race, race and race, North Carolinas drive-bys really screwed the pooch in their discourse on, well, RACE.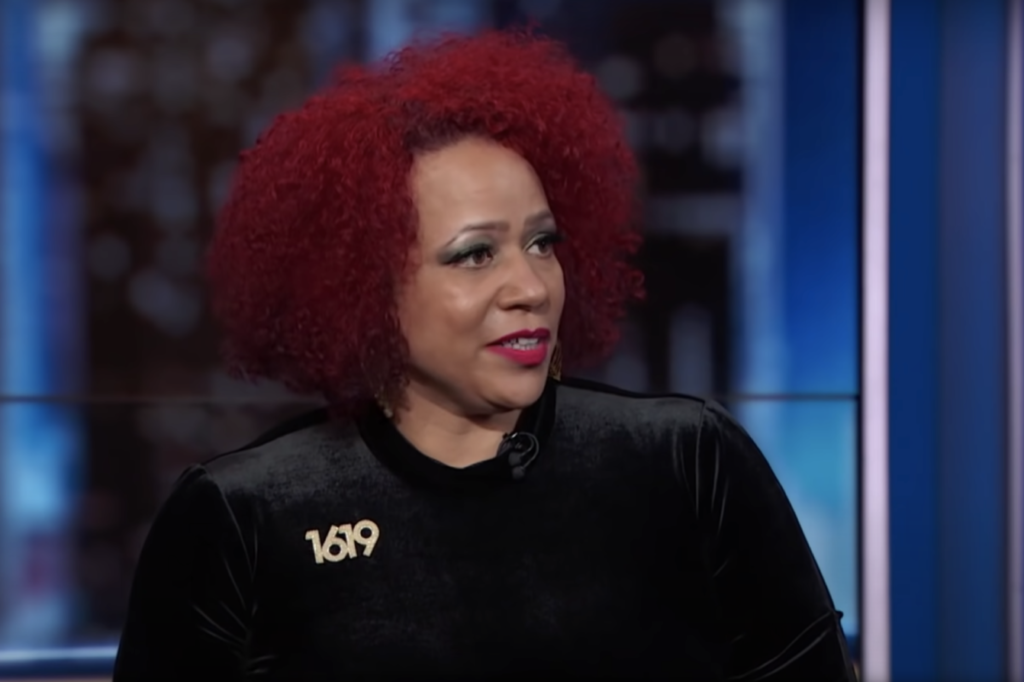 If medals were handed out for race-pimping,  WRAL and their print media comrades would be blessed with more gold than Flavor Flav's mouth.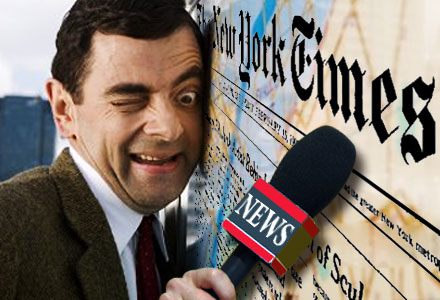 Of course, the money-bleeding NBC affiliate is making a HUGE deal out of the racial and gender composition of the newest UNC board appointees:
The board that is expected to discuss Wednesday giving a tenured position at the University of North Carolina at Chapel Hill to a Black, female journalist known for her her reporting on slavery's lasting impact is almost entirely comprised of white men.

Nikole Hannah-Jones, a UNC-Chapel Hill alumna and a New York Times reporter, was hired in April as the Knight Chair in Race and Investigative Journalism at the university's Hussman School of Journalism and Media. She won the Pulitzer, a Peabody Award and a "genius grant" from the John D. and Catherine T. MacArthur Foundation for "The 1619 Project" about slavery's impact on America.

Although university officials recommended her for tenure, and most of the Knight Chair faculty positions nationwide funded by the John S. and James L. Knight Foundation are tenured, the Board of Trustees has never voted on her tenure application. Instead, she was offered a five-year contract, at a salary of $180,000 a year.

[…]

The tenure issue has become a national cause célèbre, with journalists nationwide excoriating UNC-Chapel Hill for its handling of the situation, and faculty, students and alumni demanding in protests, newspaper ads and social media posts that the Board of Trustees vote on the matter.

After weeks of protest, the timing of Wednesday's meeting isn't coincidental. The terms of six of the 13 Board of Trustees' members expire on Wednesday, including those of Chairman Richard Stevens and Charles Duckett, the trustee whose questions about Hannah-Jones' academic credentials led the board to delay a vote last winter.

Six new trustees will take their seats in July. A bill naming Marty Kotis of Greensboro and Vinay Patel of Charlotte to the board cleared the General Assembly on Tuesday. The four other incoming trustees – Rob Bryan of Charlotte, Dr. Perrin Jones of Greenville, Malcolm Turner of Boston and Ramsey White of Washington, D.C., were all approved by the UNC System Board of Governors.

The changeover doesn't really alter the look of the board, however.

Ten of the 13 current board members – 77 percent – are white men, and that dips only to nine – 69 percent – after July 1. WRAL News has found that white men account for smaller percentages of the boards at most other UNC System campuses – North Carolina State University and East Carolina University also are at 77 percent – as well as at the University of Virginia. The University of South Carolina's board also is 77 percent white men.

"The people of the state of North Carolina fund our universities, but the people that lead them are only the wealthy elites," said William Sturkey, a tenured associate professor of history at UNC-Chapel Hill. "It was founded largely to educate wealthy, white, slave-owning children, and basically, wealthy whites still run everything."

"It's not about all of the Board of Governors being a certain race. It's about them having the compassion and the courage to listen to students that come from different backgrounds than they do," said Greear Webb, a rising junior at UNC-Chapel Hill.

Only 59 percent of current students at UNC-Chapel Hill are white. A minority of the student body, 40 percent, are men, while 60 percent are women.

"There's just a continued, routine appointment of folks that really don't hold the same values of UNC students," Webb said. "It's a cycle from the Board of Governors of these racially tone-deaf decisions that really impact negatively students like myself who want to see ourselves represented in higher education."

Sturkey and Webb, who are both Black, said the process for appointing people to the Board of Governors and the boards of trustees at individual campuses needs to change and become more wide-ranging and inclusive.

"It has become something of a spoils system – not just for people who are interested in leading our university system, but for people who have been actively engaged in politics," Sturkey said. "I [previously] thought that people who served on the boards genuinely wanted to do what was best for the university system. That's not true, as far as I can tell. They want to do what is best for their own political ideologies, and so the university system's needs take a back seat to that."

Only 54 percent of the Board of Trustees are registered Republicans, and that will drop to 46 percent of the incoming board.

[…]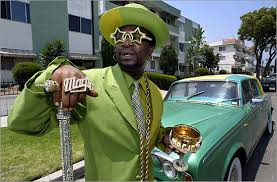 I talked with someone who OUGHT TO KNOW about UNC board stuff.  They confirmed for me the correct breakdown of the board and its appointees:
[…]Actually the incoming board is 8 white men, one Black woman, two Black men, one Indian man and one white woman.[…]
*Oops.*  I hope these j-school dimwits don't have the nerve to attribute this to folks looking so much alike that they're hard to tell apart.