If it walks like Medicaid expansion, and it quacks like Medicaid expansion …
Are our GOP "friends" in the legislative building wavering and waffling on the expansion of Medicaid?
That's sure what it looks and sounds like:
North Carolina Democrats say this could be the year Republican lawmakers agree to pass a Medicaid expansion — but under a different name.

"I think that they call it "Close the Coverage Gap" and that's fine," said state Sen. Mike Woodard, a Durham Democrat. "We can give it whatever name we want, but for those 700,000 to 800,000 North Carolinians that fall into the coverage gap, they need to be covered."[…]

The federal American Rescue Plan offers a financial incentive for the 12 states that haven't passed Medicaid expansion to do so now. North Carolina Democrats put out a statement Thursday that said the state could lose out on $2.4 billion if lawmakers fail to expand Medicaid.

Democratic Gov. Roy Cooper, whose insistence on Medicaid expansion has been a key sticking point in budget debates with the legislature in recent years, has once again proposed a budget with the expansion.

And one Republican lawmaker is continuing his now two-year push for the expansion.

Sen. Kevin Corbin, a Macon County Republican, spoke on March 25 at a listening session on Medicaid expansion in North Carolina.

Corbin told the audience he planned to file a bill within the following two weeks to expand health care coverage.

REPUBLICAN BILL

Corbin owns two insurance companies and was appointed to the Blue Cross Blue Shield NC Agents Advisory Board in 2010. Under this role, according to his website, he helped develop lower-cost plans for North Carolinians. He is one of 21 members inducted into the company's NC Hall of Fame.

During the listening session, Corbin said he did not know if he could get a Medicaid expansion, but he has filed a placeholder bill while he figures out what to do.

"We are going to introduce something to expand Medicaid," Corbin said. "I'm not sure what that is going to look like. If I knew it, I would tell you."

On Monday, after this article first published, Sen. Jim Burgin, a Harnett County Republican, filed Senate Bill 530 with co-sponsors Corbin and Sen. Joyce Krawiec, a Forsyth County Republican. The bill would provide Medicaid for eligible pregnant women 12 months postpartum and provide them with tuition and registration fee waivers for the North Carolina community college system.

Less than a week earlier, Corbin told the Rocky Mountain News he had planned to file a Medicaid bill to provide for pregnant women and also discussed filing a placeholder for a Medicaid expansion bill.

"Closing the healthcare coverage gap in NC will help working families across the state and save county governments millions," Corbin wrote on Facebook with a link to the article.

Corbin had also reached out for Republican support on social media, and on Facebook he said Burgin is helping with the bill.

Neither senator returned phone calls asking for comment on the bill. Corbin's was left with his legislative assistant. Burgin's legislative number went to voicemail.

When asked if Corbin's health care expansion bill could see any traction, Senate leader Phil Berger's spokesman Pat Ryan said, "For sure," but quickly clarified it is not Medicaid expansion.

When asked what would be different, Ryan said he hadn't seen the bill and referred further questions to Corbin and Burgin.

Woodard said on the Under the Dome podcast that he has heard Berger say this year that there is room for discussion on the topic.[…]
I know I'm starting to sound like a broken record.  We've got some of the nation's most generous Medicaid benefits.  Providers in SC, TN, and VA have been known to send patients to our state to take advantage of that fact.  The current program is a mess.  You've got providers who work with Medicaid patients doing things like taking patients to movies and billing the experience to Medicaid as  "group therapy."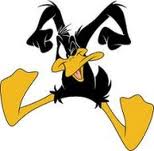 Pro-expansion forces are counting on a steady flow of federal money to cover half the cost of the expansion.  What happens when the DC spigot dries up?  You and I are stuck with a whole lot of new government spending and debt.  Raleigh will be digging deeper into our pockets. MORE:
[…]Insko added that Republicans appear to be getting outside pressure to pass a Medicaid expansion.

She said that included pressures from veterans' groups and businesses.

Corbin addressed the hesitancy to expand Medicaid during the listening session.

"I think one of the fears of some of my colleagues — and I'm bad and just tell it like it is and do that to my own demise sometimes — is that their base of support will not support this," Corbin said. "They're kind of frightened of that."

Corbin went on to say that he comes from one of the most conservative districts in North Carolina and every headline during his Senate run was that while serving in the House he sponsored a Medicaid expansion.

"Speaking for the campaign side now, we had a primary and a general election that we won handily," Corbin said. "It did not hurt me."

FIGHT FOR HEALTH CARE

Insko, joined by most other House Democrats, filed their own Medicaid expansion bill shortly before recording the podcast.

Insko said 1.3 million people in North Carolina live without insurance. She said Medicaid expansion would cover at least 700,000.

She has fought for health care coverage since 2002 when she filed a constitutional amendment that would have made health care a fundamental right for all North Carolinians.

Woodard said he joined her in the fight after being elected to the Senate in 2014. He said within two weeks of being sworn in, the Republican majority voted against passing a Medicaid expansion. At the time, he said, they cited cost concerns and its connections to Obamacare.

"But I think over the years, now, eight years since then, we've begun to see more and more Republicans express interest in this," Woodard said.