I-77 tholl spat causes some pro-tholl pols to lose their seats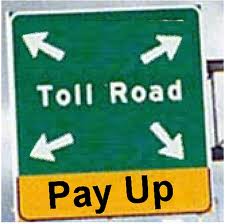 There was a great lesson for the political ruling class in Mecklenburg County yesterday.  Dismiss the people and run roughshod over them AT YOUR OWN POLITICAL PERIL. We have written extensively about the fight in North Mecklenburg to block the installation of tholl booths on I-77 to finance said highway's expansion.  Backroom discussions and deals in Raleigh and in various Mecklenburg County locales ramrodded the deal through over the loud objections of grassroots activists.  On Tuesday, tholl opponents got the last word. 
Anti-tholl candidates won big throughout the region.  Pro-tholl politicians lost big.  Huntersville mayor Jill Swain — a backer of the state's I-77 plan — lost her seat by a 2-to-1 margin to anti-tholl  challenger John Anerella.  The top three vote-getters in the races for Huntersville council — Danny Phillips, Mark Gibbons, and Rob Kidwell — were all critics of the I-77 tholl plan.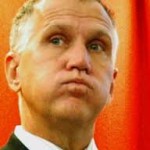 Pro-tholl incumbents Sarah Macaulay and Jeff Neely also lost their bids for reelection to the Huntersville town council. Melissa Bales, who was the top vote getter in the last election cycle, fell to sixth place this year.
In Cornelius, anti-tholl activist Mike Miltich won a council seat.
Anyone out there who moans about how little there is you can do to counter arrogant politicians and bureaucrats needs to take a good look at what the activists with Widen I-77 did the Mecklenburg races last night.  A lot of hard work and shoe leather can move mountains. 
Folks on the ballot for 2016 — who have been either silent on tholls or proudly defending them — need to seriously take note of what happened last night.