Hickory hotels donated to NCGOP?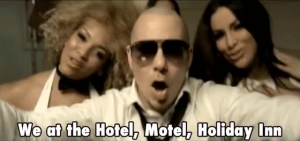 Specifically, the party's building fund? 
That's what the Q2 2018 report from the folks at NCGOPe HQ tells us.  On May 23, The Hilton Garden Inn and the Crown Plaza — both in Hickory — are listed as each having donated $5,000 to the North Carolina Republican Party's building fund.
The 2018 NCGOP convention was held in Hickory from June 7 to June 10.
Here's a quick refresher on political party building funds and their rules.