#hayesscandal: How to earn yourself a primary challenger
With the 2016 downfall of Pat McCrory, Dan Forest was thrust into the spotlight as the NCGOP's top statewide dog. It was like being called up from the farm team to the major leagues.
Prior to that, for Forest, it was nice and safe to hide being "Run, Forest, Run" signs and packs of enthusiastic kids.   (I have to admit I questioned the wisdom of tying your candidate to a slogan originating from a movie about an imbecile who kept showing up at the right place at the right time.  But that's another story.)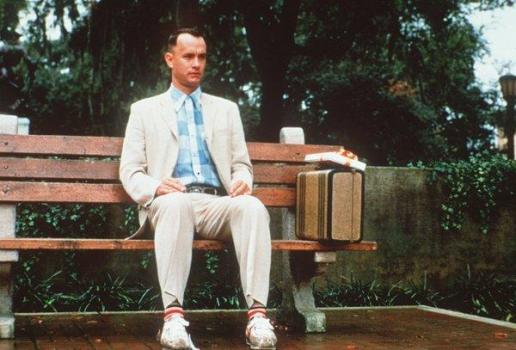 But most on the other side — as well as many in Forest's own party — are not too keen  on playing nice and polite and cutesie in the higher-stakes blood-soaked arena of gubernatorial politics.
People — good and bad — pay a lot more attention to gubernatorial candidates than they do candidates for lieutenant governor, or even the LG himself (or herself).   One would think — in stepping up to the big leagues — folks might consider upgrading their strategies and teams of advisors.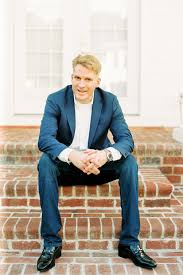 News broke months back about Eric Lindberg donating more than $2 million to PACs tied to Forest.  Yet, not a word was said about it from the lieutenant governor's team.  Not after word came out that Lindberg was being investigated.  Not even after word emerged about party chairman Robin Hayes, Lindberg, and two others being indicted by the feds.
Finally, the drive bys got Lt. Dan to speak up.  And what did he say?  Forest described the indictees as "good guys" and "friends of mine."    (To quote Homer Simpson: "D'Oh !!!")   These "good guys" and "friends" stand accused of wire fraud and lying to federal agents, among other charges.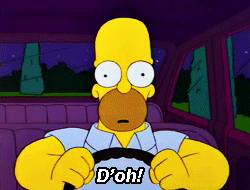 Just to  make sure there were no arguments about a misquote, the Democrats have released a video featuring footage of Forest, on camera, describing the indicted foursome as "good guys" and "friends."   (Once again, "D'Oh !!!)
Then, we learned that Lindberg was a co-chairman of Forest's 50th birthday celebration ("D'Oh!!!"):
[…] On Tuesday, Forest referred to Lindberg as a "friend" and campaign spokesman Hal Weatherman acknowledged a couple ways the men are connected. 

Lindberg gave $1.4 million to the North Carolina Republican Council of State Committee, which Forest chairs. For that committee, Forest appeared in a tongue-in-cheek video that instructs voters how to commit voter fraud.

Lindberg also gave $1 million to the NC-registered super PAC "Truth and Prosperity," for which Forest has raised money.

But Lindberg hasn't contributed to Forest's official campaign account, the Committee to Elect Dan Forest, Weatherman said.

However, a party invitation sent by Forest's committee in 2017 gives the impression that Lindberg donated the legal maximum to Forest's campaign.

The Committee to Elect Dan Forest invited people to celebrate Forest's 50th birthday in October 2017, according to a digital invitation obtained by McClatchy. The invitation says a donor can be listed as a "co-chair" if he or she gives $5,200. Lindberg is listed as a co-chair.

Weatherman, contacted by email Thursday, says Lindberg wasn't required to donate to be listed as a co-chair of the party.

"Mr. Lindberg did not contribute, therefore a disclosure was not necessary," Weatherman said in an email, referring to the Committee to Elect Dan Forest. "We routinely allow people to be listed as a host or sponsor of an event, even when they have made no contribution." […] 
I asked some  professional political fundraisers about this particular issue.  They told me that this would be quite unusual.  Listing someone as a chairman or co-chairman, without requiring a donation, is an honor typically reserved for a local elected official.  And Lindberg was not one of those.
Forest's prolonged silence about Lindberg and his defense of the indicted foursome are definitely head-scratchers. Just like NCGOP HQ's head-in-the-sand approach to the Hayes indictment — acting as though it's all about medical leave for the chairman.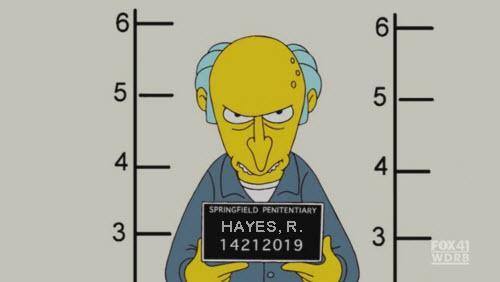 The handling of the Lindberg affair thus far has clearly got some folks out in the hinterlands jittery about the NCGOP heir apparent for the big house on Blount Street.  We've written before about Forest's apparent efforts to tamp down a Pat McCrory comeback effort.  The bumbling that has marked the Forest team's whole handling of the Lindberg question has cracked open a door for McCrory, or perhaps someone else,  to jump in the 2020 GOP gubernatorial primary.  Team Forest may very well have turned a cakewalk to the nomination into  a real slug-fest.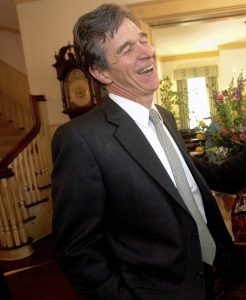 Roy Cooper and his party chairman, Wayne Goodwin, are both loaded with big ethics problems themselves.  It's a shame that Forest has inserted himself into this particular mess — quite possibly hindering his ability to define himself, and the problems on the other side, to the electorate.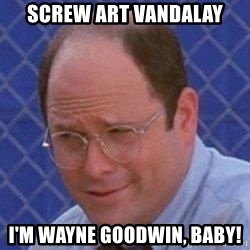 Back in 2010 and 2012, the GOP took control in  Raleigh promising to be "better'" than the other guys.  Right now, with the mess at NCGOP HQ, the antics on Jones Street, and THIS, we're not seeing it.  And we REALLY need to.