'Government Gone Wild' in Fayetteville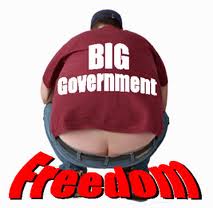 Fayetteville businesswoman Jackie Pfendler thought she was doing something good for her community.  She bought an old abandoned building in 2009 in a troubled part of town, spent $1 million on the building and renovations, and moved her business in.   Now, The City of Fayetteville is showing their appreciation by condemning and seizing her building — all because they want to put a city-owned and operated "transit center" on her property.  Pfendler – instead of folding — has decided to fight.
Pfendler's supporters point out that another site in town was identified as more appropriate for this "transit center."  The City is still moving against the Pfendler property — claiming that obtaining that land will help with another grant application.  Nice. 
What about a little thing called, um, THE FOURTH AMENDMENT?  This is so clearly an abuse of eminent domain by city leaders.  These kind of tactics are more appropriate when — for instance — you are building a long-planned highway and there is ONE little old lady, with a house in the proposed path, who will not sell for ANY price.  It is also acceptable in cases when, after a good faith effort, you can't find the owners of property in the path of a project.
It's particularly disturbing to see Councilman Bobby Hurst — a registered Republican, self-proclaimed conservative, and player with the NCGOP who attaches himself to ANY Republican candidate who crosses Cumberland county lines or enters Fayetteville city limits — supporting this heavy-handed assault on Pfendler's property.  (Some of Bobby's friends in Raleigh need to call him up and remind him that the GOP is FOR limited government and property rights.)
Now that lawyers are in the mix, this thing will likely get very expensive for Pfendler AND city taxpayers.
This comes on the heels of city leaders attacking Gates Four residents opposed to being annexed into the city as "racist."
City leaders are frustrated with the slow pace of economic development.  Leaders at Bragg and Pope are encouraging service members with families to locate in Harnett or Moore County.
All that MAY have something to do with the overt lack of respect that city leaders show their residents and the local business community.