The N&O issued a tearful goodbye this morning to the "education judge."  SCREEEEEEEEEEEEEECH!  (The what?)  :
Superior Court Judge Howard E. Manning Jr., best known for his oversight of state compliance with a landmark education ruling, has reached the state's mandatory retirement age for judges and will step down from the bench July 31.

First appointed to a judgeship by Republican Gov. Jim Martin in 1988, Manning has heard a broad range of criminal and civil cases in his career. But he will likely be remembered mostly for monitoring state actions aimed at providing each child the opportunity for a "sound basic education" as ordered by the state Supreme Court.

With his retirement date approaching, Manning this week was in his element, presiding over the latest hearing in the education case, known as Leandro. This week, he listened closely to testimony about a plan he had requested from the State Board of Education detailing how it would meet its constitutional obligations.

Manning said he did not have time for an interview before he retires.[…] 
Article 9, section 2 of the state constitution says THIS about education: 
[…] Sec. 2.  Uniform system of schools.

(1)        General and uniform system: term.  The General Assembly shall provide by taxation and otherwise for a general and uniform system of free public schools, which shall be maintained at least nine months in every year, and wherein equal opportunities shall be provided for all students.

(2)        Local responsibility.  The General Assembly may assign to units of local government such responsibility for the financial support of the free public schools as it may deem appropriate.  The governing boards of units of local government with financial responsibility for public education may use local revenues to add to or supplement any public school or post-secondary school program. […] 
Hmmm.  Just as I thought.  Not ONE WORD about mandating the people foot the bill for any and all four-year-olds who want "free" pre-K.  B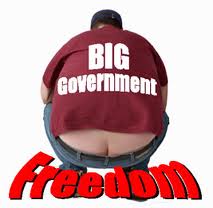 ut, I digress.  MORE: 
He said he would keep control of Leandro after his retirement. Retired judges in North Carolina may continue to work as emergency judges or recalled judges past their retirement age, which is 72.

Judges can also keep exceptional cases in retirement, said Sharon Gladwell, spokeswoman for the Administrative Office of the Courts. Manning will continue to have the Leandro case assigned to him, she wrote in an email.

But his seat as one of six elected Wake County Superior Court judges will become vacant. By law, the governor will appoint someone to fill the seat until the 2016 election.
This guy is legislating from the bench.  He's demanding that the state dump more money into our decrepit public school system. And he's going to be allowed to keep doing it after he retires?  Hell, why not bring Bev Perdue back to be co-governor every other Wednesday?  MORE: 
[…] Manning's prominent role in the state's handling of education was the result of a lawsuit filed in 1994 by five low-wealth school districts. They alleged inequities in the state's educational system.

The Supreme Court issued a landmark ruling in 1997 and then-Supreme Court Chief Justice Burley Mitchell asked Manning, known as "Howdy," to monitor compliance and tell the state to make changes if it was falling short of its obligations.

Mitchell has known Manning since they were students at UNC School of Law.

"He's always been hardheaded, very tenacious," Mitchell said Thursday.

Mitchell was looking for "someone with the moral character to stick with this thing when the going got tough."

"Howdy, as I anticipated, stuck with it," Mitchell said.

Manning immersed himself in the job of Leandro oversight. He traveled the state, visiting school districts, learned the finer points of teaching and testing strategies, and did his own intricate dissection of state test results, digging into the details from individual schools.[…]
Seriously?  This screams legislating. He needs to run for a school board seat, a state legislature seat, or for DPI superintendent.  Talk about overreach.  MORE: 
He's won accolades for that work. The UNC School of Education in 2010 gave him its Peabody Award, which recognizes "extraordinary impact on the field of education." The Public School Forum of North Carolina gave Manning its education leadership award in 2005. Manning was chosen The News & Observer's Tar Heel of the Year in 2004.
As our friend Gomer says: "Sur-Praz, sur-praz, sur-praz."    MORE: 
'Academic genocide'

Not all his orders and observations are appreciated, and Manning has faced persistent questions about whether he oversteps his authority.

In 2011, for example, a Manning order said the legislature could not limit participation by poor children in state-funded preschool for at-risk 4-year-olds. Senate leader Phil Berger called the order "judicial activism of the worst kind" and said Manning was "determined to create a massive new welfare program from the bench."

Manning is known for blunt comments and freewheeling written orders. School district leaders over the years have complained that his colorful pronouncements were not helpful.

In 2005, he said a group of high schools with low student test scores were committing "academic genocide." During this week's education hearing, as witnesses talked about rural districts, Manning chimed in about "academic rot going on inside the big cities."

During testimony this week that pointed to deficiencies in some local school boards, Manning voiced some of his own frustrations.

"I would like to remove a whole bunch of school boards, but I can't do it," he said. "They need to be gone."

Wake's senior Superior Court judge, Donald Stephens, said Manning's focus on the education case has been good for children and other judges.

"If the Leandro cases and the follow-up were assigned to whatever judge was holding court that week, the learning curve would be incredible," Stephens said.

"Schoolchildren have no better servant and protector than Howdy Manning," he said.

Hundreds of thousands of students still perform poorly on standardized tests, and Manning frequently laments the lack of progress.

In 2009, he ordered the state to intervene in Halifax County schools. In subsequent years, he's noted that test scores in Halifax schools continue to be low.

This week, during testimony about the importance of good principals, he talked in specifics about a high school that improved its performance under a talented leader, only to see it drop again once that principal left.

[…]
I've yet to see ANYTHING that improved once a bunch of lawyers and judges got immersed in it.  THIS GUY is full of himself (and maybe a few other things) and is really sticking it to the taxpayers for his own edification.  We've got the legislature trying to inject judicial practices into school board operations.  Couple that with judges like Manning trying to play school board / legislator from the bench, and we've got some serious abuse going on that doesn't bode well for our kids, the future of public education, or our state.