From rioter to, um, COMMISSIONER?
Charlotte is such a *special* place.  It's the only place I know of that would vote a guy – who partook  in some local rioting — to that very city's governing council.   I might have expected Chapel Hill or Raleigh or Durham or Greensboro to be the first to do something like this. 
Braxton Winston was elected to the Charlotte City Council in the wake of the 2016 wave of looting and rioting that brought the Queen City to its knees.  (The above photo features young Mr. Winston in action.)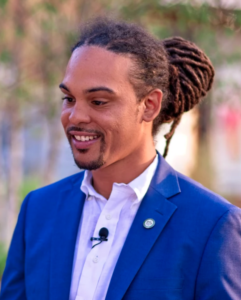 Since then, young Mr. Winston has climbed waaaaaaaaaaay out there into AOC territory.  McClatchy wrote an incredible puff-piece on the (retired?) rioter. Winston also made some waves by using the *power* of his office to force his way into the office of the state director of US Immigrations and Customs Enforcement (ICE) to protest that agency's 2019 raids on several North Carolina businesses.
Well, Braxton is back — louder and prouder than ever.  He's running for Commissioner of Labor.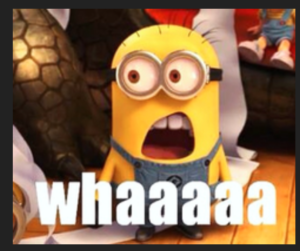 His campaign speeches and slogans almost write themselves: "*Violent crime.  Horrible roads. Occasional street riots. Let me do to North Carolina what I've helped do to Charlotte.*"
If you look at his site, Winston appears to be running as a full-throated AOC acolyte.  You can see the UAW logo and old Kay Hagan campaign signs.  His campaign logo is a blue 'X' — as in 'Malcolm,'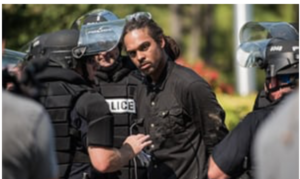 perhaps.
Can you imagine having to campaign with THIS GUY on your party's statewide ticket?
On the GOP side in this race, we have two less-than-appealing choices in legislators Jon Hardister and Ben Moss. A third candidate — Travis Wilson — appears to be running a low-budget effort as a libertarian-leaning conservative.
Moss and Hardister both have voted for and supported Tim Moore-inspired mischief like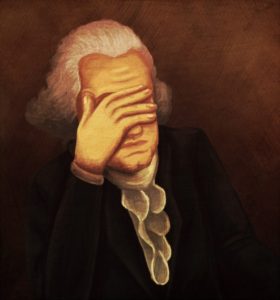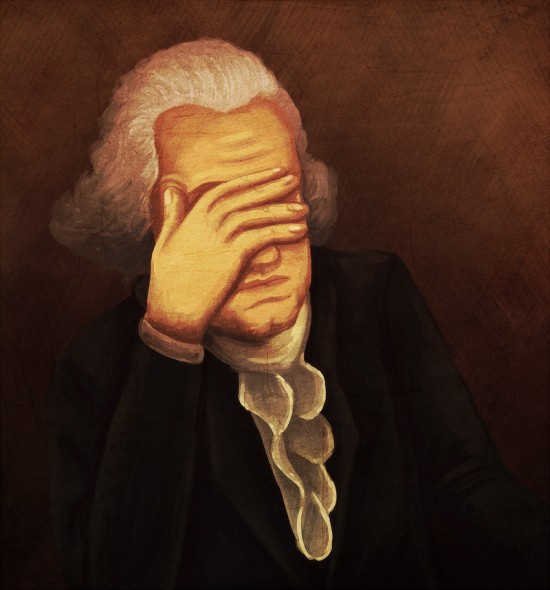 Medicaid expansion.  So, neither of those two are inspiring much enthusiasm around here.
I'm just waiting for the Democrats to start attacking ANYONE in the GOP field as an extremist.  The NCGOP can simply reply: "Well, at least we haven't nominated anyone who tried to burn his hometown down or fought the police in the street."