FOUR GOP candidates for NC governor in 2020?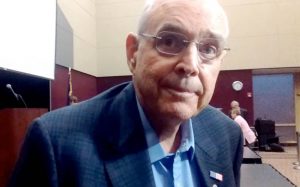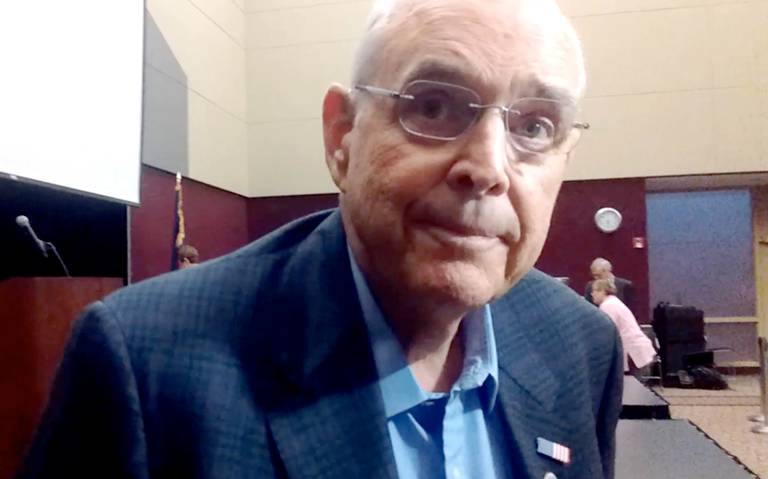 The conventional wisdom has been that Lt. Gov. Dan Forest has been the NCGOP's nominee-in-waiting for the 2020 gubernatorial race.  Well, it appears NCGOP chairman Robin "Gramps" Hayes has additional information on the matter.
During a raucous, contentious debate Thursday night in Raleigh, NCGOP chairman candidates Jim Womack and Robin Hayes debated before The Raleigh Republican Club.
At one point in the debate, Womack spoke about "when we elect Dan Forest governor."  Hayes immediately cut Womack off: "What are you going to do about people other than Dan Forest running? You got four that want to do that."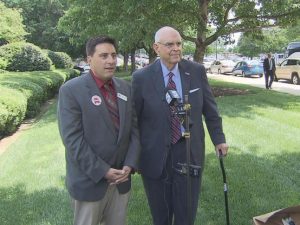 Hayes didn't identify those "four" on camera.  Word on the street has it that Pat McCrory is looking at a comeback, and Thom Tillis is getting a little bored with DC.  Some interesting mailer activity lately involving senator Phil Berger has observers speculating HE may be looking at a run.

Later in the debate, Hayes took on the subject again: "Jim, you stood up in Alamance County and talked about getting Dan Forest elected governor.  We don't know who all is running for governor."
It's interesting to see Robin Hayes suddenly taking an interest in the sanctity of primaries.  Shortly after he was installed as state party chairman in the wake of the coup against Hasan Harnett, Hayes was outed as a fundraiser sponsor for then-candidate Ted Budd — one of a crowd of Republicans seeking the nomination for the newly-drawn 13th congressional district.  (He quietly withdrew from the fundraiser amid the uproar caused by reports in this site and other media outlets.)
Robin's grandson Dallas Woodhouse was caught multiple times using state party resources to promote Richard Burr's candidacy while he had primary opposition.  During Hayes's previous chairmanship, he and his then vice-chairman Wayne King were outed on numerous occasions meddling in GOP primaries.