Following in Mom's footsteps
Well, there's at least one North Carolina family where Republican leadership runs in the family.  Emily Stack – daughter of former NCGOP vice chairman Miriam Chu – was elected Saturday as state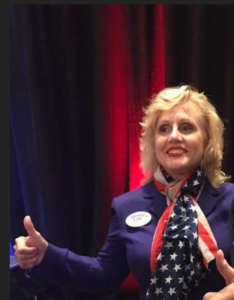 chairman of the North Carolina Federation of Young Republicans.  Stack, who operates from a strong libertarian-leaning conservative philosophy and has worked for free market groups like FreedomWorks, defeated her opponent Jacob Abel, a big fan of carbon taxes and the United Nations, by a vote of 71-40.
Stack is a dramatic departure from her predecessor in the state chairman role — liberal establishment fan Catherine Whiteford.
Both Stack and her mother have ties to Moore and Lee counties.
I've long believed that the key to protecting conservative principles within the GOP is ensuring that our youngest, newest activists come in with a strong conservative foundation.  Stack's ascension should help that effort greatly In North Carolina. Let's hope she gets the help she needs to get the job done.