Fed Judge: NC MUST pay Planned Parenthood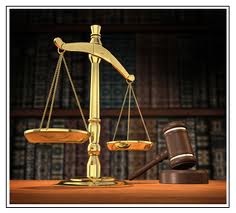 Unbelievable.  A federal judge — aided and abetted in his climb through the ranks by "Monty Hall Republican" Senator Richard Burr — has said North Carolina taxpayers MUST keep funding Planned Parenthood's operations in the state:
U.S. District Judge James A. Beaty Jr. issued a preliminary injunction that found merit with Planned Parenthood of Central North Carolina's arguments that the ban on funding was unconstitutional on several grounds.

At issue is $212,000 that would have gone to the group's clinics in Durham, Chapel Hill and Fayetteville to pay for contraceptives, teen pregnancy prevention programs and health services such as cancer screenings, pap smears, breast exams and diabetes tests for low-income women. The organization said staff would be laid off and many of those services would cease.

The Republican-controlled legislature included a provision in the state budget this summer prohibiting any funding of Planned Parenthood. Gov. Bev Perdue vetoed the budget, but the General Assembly overrode the veto.

"Our first concern is to our patients, so we are deeply grateful that the court has stopped the state from enforcing the ban prohibiting Planned Parenthood from providing much-needed preventative health care to thousands of North Carolinians," the group's CEO, Janet Colm, said in statement Friday night.

Neither members of the GOP leadership in the General Assembly, nor the Attorney General's Office, which is defending the state Department of Health and Human Services in the lawsuit, could be reached for comment Friday.

Beaty, in his ruling, made it clear that Secretary Lanier Cansler must immediately unfreeze the Planned Parenthood funding.

"The court expects defendant Cansler to follow all applicable state and federal laws and regulations," the judge wrote, and cautioned that if DHHS proceeds as if that provision in the state budget was still in effect, "further proceedings would be appropriate." Beaty's ruling notes that Planned Parenthood and the state had a contract in place for the 2011-12 fiscal year before the legislature banned it.

The ruling follows similar rulings in federal courts in Kansas and Illinois, where legislatures tried to ban funding for all organizations that provide abortions. North Carolina's case was different because it singled out a specific group. Beaty makes several references to the recent rulings in Kansas and Illinois.

He found that Planned Parenthood would be likely to succeed at trial on several grounds:

Under the supremacy clause of the U.S. Constitution, the state's ban on funding would be pre-empted by federal law that makes the funding available.

 Beaty noted the Kansas court found the ban was an unconstitutional "attempt to punish the plaintiff for its support of abortion rights," a violation of the First and 14th Amendments.

 He found the budget provision singled out a specific organization for punishment, which violates the bill of attainder clause that guards against "trial by legislature." Comments Rep. Paul "Skip" Stam and Sen. Warren Daniel made in session support claims the group was targeted for abortion services.
Really?  So, is the judge saying that once you get government funding, you can't ever lose it?  Is the judge suggesting that Planned Parenthood has a right to taxpayer funds? Where does the state or federal constitution assign  a right to state funding to Planned Parenthood or any similar group?  This judge acted on his political ideology rather than any of our governing documents.  In the article, he cites some precedents in other federal courts.  Because two other courts made up case law doesn't give him the right to make that mistake a third time.  This all got started in 1973 with U.S. Supreme Court Justice Harry Blackmun taking the 4th amendment — which protects us from the police kicking in our doors, without a warrant or good reason, in the middle of the night — and turning it into a "right to abortion."   

Beaty rejected the state's contention that the budget provision serves a legitimate governmental purpose, which is upholding the elected legislature's policy of "favoring childbirth over abortion." The judge pointed out that it was unnecessary to impose a contractual ban on abortion funding because none of the money at issue is used for that purpose.

"Judge Beaty's ruling confirmed what we already knew, and what our arguments and evidence made clear: This special provision is contrary to federal law, violates the constitutional rights of PPCNC and our patients, unconstitutionally penalizes Planned Parenthood, and has the effect of restricting access to health care for some of North Carolina's most vulnerable populations," said attorney Helene Krasnoff with the organization's national office.
So, the state DOES NOT have a right to  shape its budget to get it in balance and honor its promises to voters?  WOW.
How does this square with local and state governments who have cut funding to The Boy Scouts because they do not officially endorse homosexuality?  How does it square with recent punitive efforts against The United Way for daring to support The Boy Scouts?  It doesn't, and that suits people like Judge Beaty and Senator Kay Hagan JUST FINE.  Our guys — like Richard "Let's Make Deal" Burr — don't have the guts to carry the people's fight to tyrants like Hagan and Beaty.
Planned Parenthood argued that the state funds would not be specifically used for abortion.  That's all good and well.  But the state money from NC would free up other money in Planned Parenthood's budget to perform abortions.  Abortion is what Planned Parenthood is all about.
Toyota is about making cars.  McDonalds is about making hamburgers.  Planned Parenthood is about abortions.
I hope the state legislature continues to show courage, and finds a way to keep the cuts in place.  Maybe they could base the cuts on objections to the politics of Planned Parenthood founder Margaret Sanger, who openly wrote and spoke about sterilizing and euthanizing poor blacks, in order to cull that population.