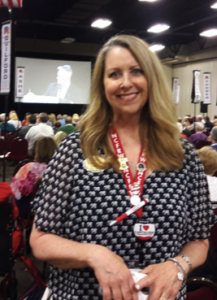 It's been one of the worst kept secrets in NC politics that NCGOP vice-chairman Michele Nix has her eyes on bigger prizes (like, say, the Third Congressional District seat in Washington).
Word is already circulating among NCGOP activists that Nix is laying the groundwork for stepping down from the state GOP's #2 spot.  Tied to that talk is word that Nix is endorsing a candidate to replace her in state GOP leadership:  Guilford County GOP's vice-chairman Tina Forsberg.   
Forsberg has a LinkedIn profile touting her work as 13th congressional district treasurer. The profile also discusses her involvement with The Greater Greensboro Republican Women.
The NCGOP got pounded pretty hard in November.  Guilford County Republicans suffered heavy losses along the lines of their fellow GOPers in Wake and Mecklenburg counties.
Nix and Robin Hayes presided over a mess in November.  You have to ask: HOW wise is it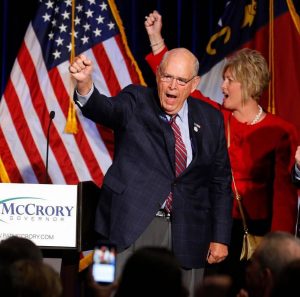 to replace someone who presided over a state-level mess with someone who presided over one at a little more localized level? 
For the record, I hear of at least ONE MORE serious candidate eyeing a run for vice-chairman — regardless of whether Nix stays or goes.