Ethics, Shmethics: Look who's stinking up the NC Senate …
Here's a story I came across: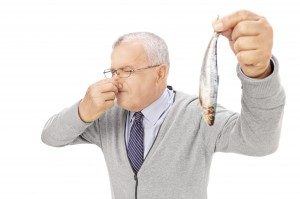 […] UNCP Chancellor Dr. Robin Gary Cummings and Louisburg President Dr. Mark La Branche signed a memorandum of understanding on the Pembroke campus Friday.

The initial agreement allows Louisburg College graduates seeking a degree in Business Administration to make a smooth transfer to UNC Pembroke.

"The collaboration brings together two unique North Carolina institutions of higher learning with long legacies of service," Cummings said. "We are pleased to partner with Louisburg College to provide their graduates a strong pathway to continue their education and pursue career goals.

"In UNC Pembroke's School of Business, these students will find engaged, dedicated faculty committed to their learning and future success," Cummings said.

"We are excited about the collaboration and we think that to accomplish the goals of our state of having more students educated at a higher level, these kinds of relationships are going to be crucial," La Branche said.

UNC Pembroke is in the planning stages of building a $36 million state-of-the art facility to house the School of Business. The university was recently awarded a $1.89 million matching grant from the Gold LEAF Foundation to provide classroom technology for the new building. That money will be combined with the $23 million UNCP received last year from the Connect NC Bond.

The School of Business is internationally accredited by the Association to Advance Collegiate Schools of Business, earned by only 5 percent of business schools worldwide.

Among the Louisburg College representatives in attendance were Dr. Jim Eck, provost, and Chad Barefoot, vice president of Institutional Advancement.[…]
*Wait.  Barefoot.  Barefoot.  Barefoot?  How do I know that name?*
Of course, Chad Barefoot is a Republican member of the North Carolina Senate.  One of the committees he co-chairs is Appropriations on Education / Higher Education.  So, he has a lot of influence in the shoveling of state money to various institutions of higher learning in our state.
According to Louisburg College, Barefoot got hired onto their team in July 2016: 
Chad Barefoot of Wake Forest has been named Vice President for Institutional Advancement of Louisburg College, Dr. Mark La Branche announced.

Barefoot, a former member of the Louisburg College Board of Trustees, replaces Kurt Carlson, who established the foundation for the college's advancement program and retired June 30 after more than six years of service here.

Barefoot will serve as chief development officer for the college, which includes directing and overseeing annual fundraising programs and alumni and community relations. He will also serve as a member of the President's cabinet and as a strategic partner to the Board of Trustees.

"We are excited to welcome Chad in his new role at Louisburg College," said Dr. La Branche, president of Louisburg College. "Chad is a proven fundraiser and is steeped in education and higher education policy. He has a comprehensive view of colleges and universities and is passionate about the role that Louisburg College plays in the overall fabric of education in our state. His leadership and experience will assist the College in forging the types of partnerships and collaborations that will expand and secure our mission."

In addition to his role at Louisburg College, Barefoot currently serves in the North Carolina General Assembly, where he chairs the Senate Education and Higher Education Committees.

A native of Thomasville, Barefoot holds a Master of Arts in Christian Ethics from Southeastern Baptist Theological Seminary in Wake Forest and a Bachelor of Science degree with a concentration in public management from Appalachian State University. He and his wife, Paige, have two children and are expecting a third in July.
So, let's review.  While serving in the Senate AND chairing the committee that oversees funding for higher education institutions, Barefoot gets hired by an institution of higher learning here in North Carolina.  His new job? "[D]irecting and overseeing annual fundraising programs and alumni and community relations. He will also serve as a member of the President's cabinet and as a strategic partner to the Board of Trustees."
So, he got hired to bring money into the college's coffers.  I bet that comes pretty easy when you chair the Senate committee on appropriations for higher education.  
How is that ethical — much less legal — for a legislator to oversee appropriations for the industry that employs him full-time?  (Personally, I am finding it more than a little amusing that he has a degree in ethics and another degree from Appalachian State.  We've covered the ethics problems at Appalachian State here and here.)