Downtown Chapel Hill an 'economic opportunity zone' ?
President Trump and some North Carolina Republicans were in Charlotte this week celebrating and advocating for economic opportunity zones.  
These zones are supposed to be mostly low-income areas.    Federal legislation passed in 2017 created tax breaks and other incentive for people who invest in these zones.  Charlotte, according to reports, has 17 such economic opportunity zones.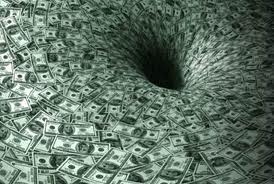 Helping low-income areas sounds like a nice idea.  But IS Chapel Hill's Franklin Street area really one of those?  Here's a description of the economic opportunity zone by Chapel Hill Chamber folks and other boosters:
An area in Chapel Hill is now designated an "Opportunity Zone" and catching the eye of many investors.

This zone, the only one in Orange County, provides tax benefits to investors in order to spur economic development. Investor benefits range from deferring tax on prior gains to sheltering future gains for ten-year investments in the zone.

The word from Chapel Hill Town Economic Development Director, Dwight Bassett, who pursued this designation for the town, is that investors are already considering and purchasing properties and parcels in the zone.

The Opportunity Zone in Chapel Hill includes everything north of Franklin Street, east of MLK Boulevard and south of Estes Drive.

Basically, if you are at the corner of Franklin and Estes (near The Chamber) and drive up the Franklin Street hill towards UNC campus, everything on your right is in the zone (think Fast Med, Caffé Driade, and the entire block that includes Varsity Theatre).

From the corner of Franklin and N. Columbia Street (at Lula's, formerly Spanky's), turn right, drive downhill heading north on MLK Boulevard, and everything on your right is in the zone (think PNC Bank building, the open surface lot along Rosemary Street, the shopping center with Fly Leaf Books and Root Cellar at the Hillsborough Street intersection, and then the YMCA as you head up the hill towards Estes Drive).

Finally, turn right from MLK Boulevard onto Estes Drive and everything on your right as you make your way back to the intersection with Franklin at the Chamber is also in the zone.[…]

This might come as surprising to those of us who have actually spent time in Chapel Hill.  Franklin Street, Columbia Street, and Estes Drive include some of the most high-end, expensive residential and commercial real estate in town.  There are a lot of bars, restaurants, and high-end office buildings.   What low-income folks are being benefited here by  the tax breaks and incentives?   College students?   Alumni in town for the latest football or basketball games?

It looks like we have a case here of taxpayers subsidizing the business ventures of wealthy people for the eventual benefit of the white-collar end users.