Don't you just hate it when those *annoying taxpayers* get in the way?
Your county board of education usually draws the least amount of scrutiny from the drive-by media.  Therefore, they have the greatest opportunity to delve into the greatest amount of taxpayer-funded mischief.
School boards are meant to be the people's last line of defense against the bureaucrats running the school system.  They are supposed to be the eyes and ears of the taxpayers.  Unfortunately, in Moore County, as in many counties, the school board behaves as though they are employees of the superintendent.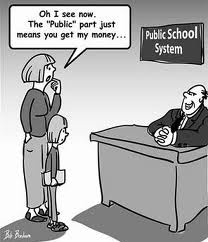 The Moore County board recently got some bad statewide publicity for starting construction on  a new Aberdeen school  smack dab in the middle of an EPA superfund site without following all of the recommended EPA preparatory procedures.  The school is already under construction, but — thanks to public outcry — an environmental study will be performed.  (That's the kind of thing you do BEFORE you start construction.  This is all closing the barn door after the horses have escaped.)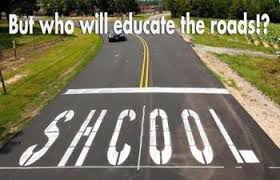 Just check out  the reaction of the school board:
[…] The Board of Education has come under fire in recent months for buying land on N.C. 5 for the new school near several abandoned pesticide dump sites that were remediated in the late 1980s and mid-1990s. Critics contend contamination could remain in the ground and water, posing a potential long-term health risk.

In an effort to quell those fears, what is called a Phase II environmental assessment will be done on the site of the school now under construction.

"It's a shame that we are forced into doing (the Phase II study) because I think we stand united that the property has the kind of quality, location, safety … everything is there in Aberdeen that we want, and it will truly serve our students in a very safe and habitable manner," said school board Vice-Chair Libby Carter.[…]
It's actually a shame that none of you on  this board held the school board staff accountable on doing the right things about this site.    If she thinks this is such a waste of time and money, let's let her put her money where her mouth is — move her house to this very site.  I mean, if it's safe enough for the kiddies, it's safe enough for Miss Libby.  (Um, Right?)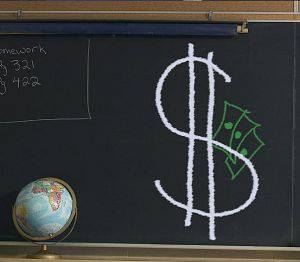 And let's not forget the sneakiness about extending Dr. Bob's contract — right at the tail end of the long 4th of July weekend and amidst the mourning of Bruce Cunningham.   The Pilot tried to soft-pedal the effort:
For the Moore County Board of Education, it's routine to retain its superintendent for four years, the greatest duration allowed by law.

That means that each July, the school board extends Bob Grimesey's contract for another year. On Monday, the board unanimously voted to change that contract's end date from June 30, 2022 to 2023 after a dozen county residents expressed reservations about his performance.

"Why not extend the contract of a man who has long-range vision?" said Vice-Chair Libby Carter. "Why not extend the contract of a superintendent who truly strives to do what is best to help the greatest number of children?"
"Routine" to make it harder and more expensive to get rid of the superintendent?  That's a good thing?
MORE:
[…] But the group present at Monday's meeting to oppose extending the superintendent's contract were interested in more tangible metrics — like the School Performance Grades the N.C. Department of Public Instruction issues to each school based on students' end-of-year test scores.

Some also said that there's too much up in the air in the next three years to have complete confidence that things will be going well then. McDeeds Creek Elementary is scheduled to open next month on Camp Easter Road, and another three new elementary schools will follow in 2020 and 2021.

That new construction will come with new attendance lines. Although the four new schools are all south of Carthage — North Moore High is getting a new gymnasium and classroom wing in the same timeframe — redistricting will affect households throughout Moore County. Those lines have not been decided, but preliminary drafts unveiled this spring drew harsh censure from some parents.

More criticism has come from parents who object to the location of the new Aberdeen area elementary school. Though that school will replace two of the oldest campuses in the district, its location off of N.C. 5 within half a mile of a former pesticide dump site has drawn protest recently.

The school board purchased the land in 2015 with the explicit goal of building a school there, and a Phase 1 environmental study performed at that time raised no red flags. But in response to the public outcry in recent months, Grimesey announced on Monday that he's commissioned a Phase 2 environmental study of the school site itself to test for soil and groundwater contamination.

A few speakers on Monday also brought up the recent loss of 400 completed ACT exams at Pinecrest. Students who took the college entry examination in February and March will have to retake it.

Many parents remain unsatisfied with the schools' explanation that a Pinecrest staff member misplaced and discarded the tests. Casey Cheek, the school's test coordinator, was dismissed from her position shortly after the loss was discovered in June.

"What's going on right now with the location of the school and costs and so forth, I believe now is not the time to bring this up," said Pinehurst resident Bill Park. "Right now you have a lot of people in this community who are upset. It's like waving a red flag in front of a bull."

Many of those people aired their grievances during time allotted in the school board's agenda for general public comment, and asked the board to at least wait a year or two before considering an extension to Grimesey's contract.

"I am concerned with the urgency to extend the contract to our superintendent at this time. As his contract doesn't expire until June of 2022, I don't see the need to make the decision tonight," said Carol Wheeldon, another Pinehurst resident. "There's been much controversy recently over the proposed actions of the school board and the school administration."

Pinehurst resident and parent Kami David pointed out that in the most recent round of School Performance Grades, the state gave several Moore County Schools "D" grades based on 2017-2018 test scores, and that it has a higher proportion of "D" schools than most neighboring systems.

[…]"I understand that Dr. Grimesey and the board do not place a lot of value on school grades," said David. "However, that is the only measure that we currently have to measure the growth in our schools."

[…]Carthage resident Miriam Chu pointed out that many of Moore County's current low-performing schools have been that way since before Grimesey was hired in 2014, and admonished the board for making a habit of extending the superintendent's contract annually.

"This is becoming social promotion of a superintendent, and this is rewarding failure," she said. "We can continue, from now until the end of time, to extend contracts just as a matter of standard operating procedure to show approval of less-than-stellar behavior. I'm asking you, what are your standards? How do you show improvement?"

[..]Local radio host and West End resident John Zumwalt said the board should wait until after 2020, when four of its seven seats will be up for election, to consider Grimesey's contract extension.

"It's a long time before your contract is up, sir. We'll have another school board election," Zumwalt said. "Maybe every one of you will be on that board, I don't know. But at the very least have the courtesy to allow that new board to be the ones to make that decision."

Before approving his contract extension on Monday, school board members expressed their full confidence in Grimesey.

Board Chair Helena Wallin-Miller said that the more than 1,000 graduates of the Class of 2019 at Pinecrest, Union Pines and North Moore earned more than $25 million in college scholarships. More than half of them graduated with college credit to their names, and Moore County Schools students have won state championships in everything from debate to Future Business Leaders of America competitions and Future Farmers of America veterinary assisting.

"Some will only look at standardized test scores to look at student achievement, and that is valid for certain cases, but I also think it's limiting and gives us a limited lens on how our students are doing," said Wallin-Miller.

Carter pointed out that Moore County Schools enrolls more than 1,700 special needs children — meaning that more than 13 percent of students in the district need individual accommodations.

"He truly cares about each and every child who enters a classroom, as well as every adult who deals with them," she said.

"Appropriate programs are underway to improve test scores, very thorough research is being done to facilitate redistricting, and each and every one of us on this board is working with Dr. Grimesey to do what is best for all the children of Moore County."
These board members are clearly not understanding their proper role.  They have abandoned their proper roles as watchdogs for the people to become mouthpieces and useful tools for the local public education  bureaucracy.