Denny's: Grand Slams & PR nightmares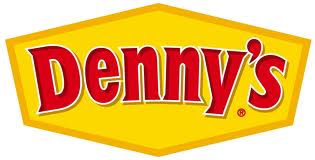 Handling PR for South Carolina-based Denny's restaurants has got to be one of the toughest jobs in America.   Remember, some years back, when the chain had the whole hubbub about seating and serving black patrons?  (Restaurant founder and NFL owner Jerry Richardson has his own set of complications with his Carolina Panthers.)
The national media — in the wake of the Newtown tragedy — has whipped the nation into a frenzy about guns.  U.S. Senator Diane Feinstein (D-CA) led off the new Congressional session with one of EIGHT proposals to ban guns.
Let's turn to Belleville, Illinois, where some plain-clothed police detectives, openly brandishing their weapons, sat down for a meal at the local Denny's.  Apparently, some patrons were disturbed at the sight of plain-clothed people openly brandishing guns in the restaurant.  A manager asked the cops to either (a) put their guns in their cars or (b) leave.   The cops chose to leave.
The general manager of the restaurant apologized, but the local police chief is not accepting it.  The chief has gone as far as banning his troops from eating at Denny's.
On one hand, I was perplexed by the restaurant management's actions.  MOST businesses welcome the presence of armed officers in their establishments (hence free coffee at convenience stores and discounted meals at restaurants).
I turned to an old friend of mine — who happens to be a decades-long veteran of law enforcement — for  perspective on the incident. My friend thought the cops should have handled things a little better.  Here's his take:
"If you're working plain-clothes, I can see displaying your firearm if you're at a crime scene or making an arrest.  The whole idea of working plain-clothes is to avoid drawing attention to yourself.  Wearing civilian clothes with a firearm on your hip while eating at Denny's will certainly draw attention to you.  I tell my people that when they are working plain-clothes — and are not on a crime scene or making an arrest — they need to conceal their weapons.  A lot of plain-clothes types like to show their weapons in public — like while they're eating out, for instance — for the sake of getting attention.   The professional thing to do while working plain-clothes  — in situations like eating out at a restaurant —  is to wear a shoulder holster under your jacket or conceal the weapon in a fanny pack, or even secure the weapon in your car."