Currituck leaders defend payments to Steinburg, Steinburg Invitational
The VisitCurrituckOBX.com Battle in The Blue Ridge college basketball tournament happened in Asheville over Thanksgiving.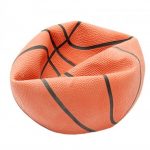 Nobody broadcast the games on television.  (ESPN didn't bother streaming it on its  ESPN+ service.)
We covered the debacle from its conception to its finale.  Then-state Rep. Bob Steinburg (now a state senator) got his buddy, Currituck commissioner (now state Rep.) Bobby Hanig and his pals to cough up $50,000 of taxpayer funds for Steinburg's sports marketing startup.   (Steinburg had NO prior experience in sports marketing.)
Now, Currituck County leaders have come forward with a report on the Asheville tourney as the first step in a face-saving offensive.    County commissioners were given a presentation highlighting the following points:
Promotion from Explore Asheville CVB

Event List on ExploreAsheville.com Event Calendar – 349 page views

Featured event in Asheville Traveler E-newsletter – Sent to 123k subscribers

Things to Do blog post – 6046 page views

Sporting Events blog post – 248 page views

Dedicated Facebook post – 7,731 reach

Things to Do Facebook post – 12,926 reach

Twitter Posts (4 total) – 4,520 impressions

Dedicated microsite to promote hotel rates – 130 page views

Dedicated email to lodging partners – 328 contacts in Asheville and surrounding areas
Okay.  In an email exchange between Bob Steinburg, Jr. and an official with the Asheville arena, it was revealed that the tournament entry on the arena's website got ZERO unique visitors  for the month of October, while the site as a whole got 12,300 unique visitors for the same period.  (The tournament was to be held the next month.)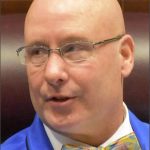 The county presentation  highlights the fact that the tournament was "streamed" via Synergy Sports Tech "to 105,000 subscribers."  They neglect to mention that Synergy is a site devoted to providing film and other intelligence to basketball coaches scouting other teams.  It's not something marketed to the general public.  
The presentation also points out that ESPN and SBNation listed the tournament's scores on their websites.  They DO THAT for EVERY college basketball tournament in the country.  And just about every college game in the country.   You generally don't have to pay for that.
There was a shockingly low level of interest in the tournament by the media.  The local TV station  in Asheville was the only credentialed media outlet that showed up on-site.  Even the Asheville paper ran AP wire copy — instead of sending an actual reporter across town.
MORE:
Overall Website Stats:

Users – Increase of 24.69%

New Users – Increase of 24.55%

Page Views – Increase of 23.18%

Web Visits by Geography:

Charlotte Metro – Increase of .36%

Wilmington NC – Increase of 346%

Asheville NC – Increase of 73%

Arkansas – Increase of 16%

Illinois – Increase of 10%

Conversion Actions:

View Digital Visitor Guide – Increase of 152%

View Digital Wedding Guide – Increase of 81% (no wedding advertising during this period)

View Digital Shopping & Dining Guide – Increase of 213%

Request a Physical Visitor Guide – Increase of 212%

We were more than pleased with this increased activity which we directly attribute to the tournament.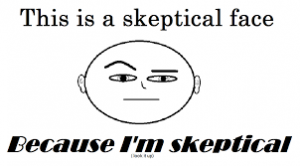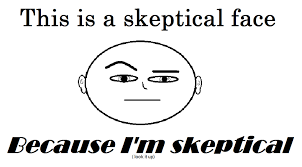 346 percent increase from Wilmington ????  Why would there be that much interest from a place already loaded with gorgeous beaches?  Let's see the numbers behind that percentage.  Increase from what period?  The previous month?  Year? You could start with FIVE, and grow to TWENTY-THREE.  That's a roughly 346% increase.  Not exactly worth doing back-flips over.  
What would also be interesting is: HOW MUCH of that increase in traffic came from coverage of Steinburg's sweetheart deal by our site?  (And the taxpayers didn't have to shell out a dime for THAT.  You're WELCOME.)
Here's another head-scratcher from the presentation:
[…] What does this mean in potential economic impact?:

On average, the daily spend by a visitor party in Currituck Outer Banks is $2,757 and includes lodging, food, entertainment, shopping and transportation.  If you multiply that by 7 days, the total per week per visitor party is $19,300.  If we are able to attract 20 visitors from our conversions during the two week time frame of the tournament, this equates to $385,999 in visitor spend for a $50,000 investment.  We only need to have attracted 3 visitors at $57,900 to make up for our initial advertising investment.[…] 
What constitutes a "visitor party"?   A family of FOUR?  Five families renting one of those McMansions?  If you're talking two-to-four people, nearly $20,000 for a week in Currituck would be a deal-killer.  I could spend ten pretty nice days in the Caribbean with a  lady-friend for a third of that.   (I believe you could spend a week in Pinehurst for MUCH LESS than  $20K a week.) 
Um,  Nice Try, guys.