Cooper leads calls for economic pressure on state of Georgia
Governor Stoopid is not satisfied with wrecking small businesses across North Carolina via his lockdowns. He's joining other liberals (Democrats AND Republicans) in protesting Georgia's new law to protect the integrity of elections in that state:
North Carolina Gov. Roy Cooper and Michigan Gov. Gretchen Whitmer have helped organize a bipartisan letter calling on businesses to speak out against a flurry of bills introduced across the country that would restrict voting access.[…]
Wow.  This is supposedly a news story presenting JUST THE FACTS. It's supposedly NOT an opinion piece.  (Speaking of "supposedly,"  where is the "supposedly" that SHOULD be in front of the word "restrict"?)
MORE:
[…] The open letter, obtained by McClatchy, was signed by more than 50 current and former governors, lieutenant governors, state attorneys general and secretaries of state, who described themselves as "deeply concerned about the wave of voter restrictions sweeping the country."

"We are asking the business leaders in our states, and throughout the country, to add their voices to the growing chorus of corporations standing on the right side of history," the letter reads.

State lawmakers across the county have introduced hundreds of bills centered on elections this year — after former President Donald Trump's public complaints about mail-in ballots, fraud and other aspects of his 2020 election loss. In Georgia, where Trump lost in November and Democrats captured two majority-winning U.S. Senate seats in January, lawmakers passed a large election overhaul.

Critics complained the measure was designed to limit voting rights, especially for Black voters who were pivotal to Democrats' success in the 2020 election. And corporations raised their own very public objections. Major League Baseball moved its July All-Star Game from Atlanta as a result. Georgia-based companies, such as Delta and Coca-Cola, spoke out against the law.

"More than 360 bills aimed at restricting voting access have been introduced across 47 states," the letter reads. "Many of them are based on the same lies that led to violence during the 2020 elections, and they add barriers to voting that disproportionately impact voters of color, the elderly, our veterans, and those with disabilities."[…]
NONE of these people even seem slightly concerned about all of the violence in the streets in 2021 — much of which has been incited by THEIR OWN rhetoric.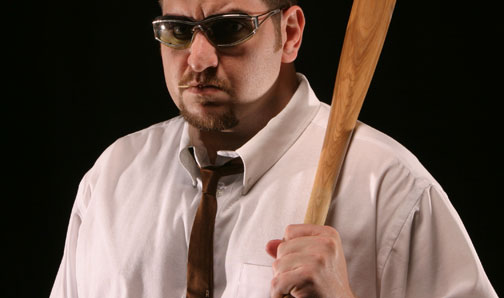 MORE:
[…] Cooper and Whitmer, both Democrats, co-sponsored the letter with three former Republican governors, Arne Carlson of Minnesota, Bill Weld of Massachusetts and Christine Todd Whitman of New Jersey.