Citizenship? We don't need no steenkin' citizenship!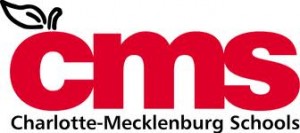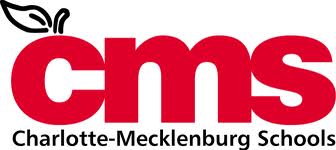 The more I think about it, Charlotte is the IDEAL spot for Barry Obama and his traveling circus to have their convention.  The Charlotte area is slipping into the same liberal abyss into which President Barry hopes to deposit the rest of the country.
The latest bit of nuttiness to come out of the Mecklenburg County seat is the county board of commissioners'  utter refusal to even study the number of illegal aliens in the local schools:
Mecklenburg County commissioners rejected a motion Tuesday night to have Charlotte-Mecklenburg Schools quantify the number of undocumented students in the school system, and how much it costs to educate them.

Commissioner Bill James had asked that the issue be included on the commissioners' meeting agenda, and fellow Republican commissioners Jim Pendergraph and Karen Bentley joined him in the request.

Commissioner Neil Cooksey, also a Republican, left before the vote took place but said he supported the motion.

But the remaining five commissioners, four Democrats and one unaffiliated, voted against it and drew applause from the audience in killing the measure.

In speaking for the proposal, Pendergraph said he has been trying for at least two years to get an answer on the number of undocumented students in CMS.

"This has nothing to do with hate. This is about just getting the facts," Pendergraph said. "I would like to know the absolute truth."

Cooksey said the county needed the information to make decisions.

"It doesn't mean we remove the kids from the classroom, but maybe put kids in programs that could better suit their needs," he said. "There are some positive things that could come from this as well."

Democratic Commissioners George Dunlap, Dumont Clarke and Vilma Leake said the discussion of undocumented students at CMS was raised because of the upcoming elections.

"My concern is, am I my brother's keeper? And if I am, then I must look out for your children … that you can read and write and do arithmetic," Leake said. "Don't ever forget the civil rights movement. Because if you do, it'll hit you again. I thought that in 2012, we would not even be discussing this."

Commissioners' Chair Harold Cogdell, a former Democrat who is now unaffiliated, said the proposal invites bullying and separatism.

"There are children who are impacted by this request," Cogdell said. "That has a stigma, a psychological impact."

During the public comment portion before commissioners spoke, Briana Urbina, a student at Charlotte School of Law, said she was not undocumented and did not have children at CMS. But she said she spoke on behalf of the children who are an "easy target."

"The word 'illegals' likens these children to criminals," Urbina said. "These children are not criminals and should not be treated as such. It was not that long ago that segregation was the law of the land in Charlotte … separate but equal did not work then."

CMS chair disturbed

On Tuesday afternoon, CMS board Chairman Ericka Ellis-Stewart said in an emailed statement that she was disturbed by the proposal to count undocumented students. In a statement, Ellis-Stewart said what the proposal asks CMS to do is illegal.

"We are barred by federal law from inquiring about the citizenship or residency status of our students," she wrote.

She added that the proposal makes no similar request of other county agencies.

In an earlier e-mail, James had said the 1982 Supreme Court decision Plyler v. Doe may require illegal immigrant students to attend K-12 schools, but he added: "There isn't anything that prevents us from figuring out the cost and sending a bill to the Mexican government for the education of their young."

Discussion draw protest

The issue drew about two dozen people to the lobby of the Government Center before commissioners discussed the CMS agenda item.

Among them were Charlotte residents Manuel and Claudia Juarez, who are undocumented but whose two older children are U.S. citizens who attend CMS. They said they worried that their friends' children might be impacted by such a policy.

"We have friends whose kids are undocumented," Claudia Juarez said in Spanish. The couple called the proposal "unjust" and said undocumented children "need to be educated" and make something of themselves in this country.

In a written statement handed to reporters Tuesday night, Jess George, executive director of the nonprofit Latin American Coalition, said: "If commissioners James, Pendergraph and Bentley are so concerned with protecting taxpayers' dollars, why are they proposing unconstitutional practices that would cost taxpayers millions of dollars in legal fees?"

The Latin American Coalition, Action NC and Familias Unidas also said in a statement that under the guise of protecting taxpayer dollars, the "misguided" policy would target "a very small percentage of the CMS student body."

Hector Vaca of Action NC, a group that works with low-income communities on education, housing and immigration, said what the GOP commissioners proposed "is immoral and unconstitutional."

"All I can say," he said, "is shame on all three of you."
That's right.  Keep forking over the cash, and shut your mouth, while we continue to re-engineer, and unravel the fabric of, this society.
THAT is what the leftists are telling the rest of us who work hard and pay the taxes.  THAT is what is at stake in November.  If the sane people in this country don't turn out and toss people like this out of power, we will spend the rest of our lives hanging our heads and following those instructions.