Charlotte paper endorsing ALL DEMS for Council of State (with one exception)
The Charlotte Post bills itself as "the voice of the black community" in Charlotte.   And like most black voters in the state,  its staff tends to lean Democrat.  But this headline caught my attention (and that of a few other people):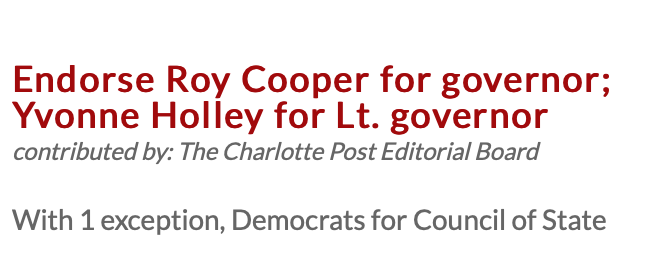 Hmmm.  I wonder WHO the one exception is:

You can add this to the endorsements of Folwell by the State Employees Association,  NC Values Coalition,  AND The Charlotte Observer and Raleigh News & Observer.   Talk about traveling around the political spectrum.