campaign 2024: Tire-kickers and test-drivers galore
It's that time of the year everyone dreaming of seeing their name on a ballot – or actually getting elected to something — lives for.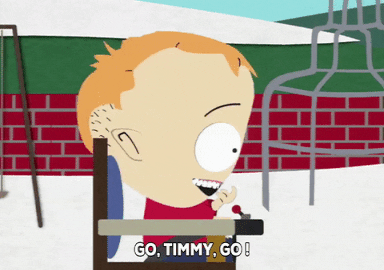 it's time to get your name out there for the 2024 primaries for state offices. Four — possibly FIVE — of the most senior nine offices will not have an incumbent on the primary ballot.  Lots of names are already floating around.
Governor.  The only Democrat name, of course, is incumbent attorney general Josh Stein.  On the Republican side, we have lieutenant governor Mark Robinson and  — possibly — state treasurer Dale Folwell.   The specter of Thom Tillis is still floating around out there for this one.
Lieutenant Governor.  State senator Rachel Hunt – daughter of former governor Jim – is out there as a Democrat candidate.  So is former Spring Lake mayor Chris Rey.  On the GOP side, we have political consultant Hal Weatherman and Randolph County pastor Allen Mashburn.  Brian Echevarria, a GOP nominee for a Cabarrus County NC House seat in 2022, is also being mentioned in circles across the state. 
Attorney General.  We're not seeing or hearing any Democrat names for this race just yet. On the GOP side, we have former legislator, state courts official, and current prosecutor Tom Murry; state senator Danny Earl Britt; and former Tillis aide and current NC Chamber counsel Ray Starling. 
Labor Commissioner.  On the GOP side, we're hearing a lot about two legislators and one private citizen.   State Reps. Ben Moss and Jon Hardister are both making the rounds, as is Union County activist Travis Wilson.
Secretary of State.  Political consultant Darren Eustance is the only name we're seeing on the GOP side.  Democrat incumbent Elaine Marshall, as far as we know, is running again.
Auditor.  Incumbent Beth Wood looks ripe for the picking in November.  But so far, there is only Anthony Street – the 2020 GOP nominee – out there looking to challenge her.
Treasurer.  Right now, this seat is incumbent Dale Folwell's for as long as he wants it.  No Democrat names have emerged for this race.  There is a possibility that Folwell may jump into the fray for governor.  If he does, the treasurer seat will come open.  Perhaps there are GOP possibilities waiting to see what Folwell will do.
Insurance. This looks to be incumbent Mike Causey's (R) for as long as he wants it.  So far, no Democrat names have emerged.
Agriculture.  This former chairman of 'Farmers for John Edwards' has this seat locked up for as long as he wants it.