Campaign 2012: Why Renee Ellmers has SO MANY opponents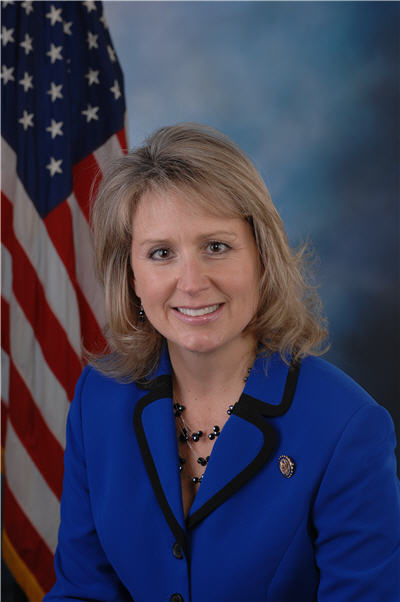 David Bass, with Carolina Journal, is looking into why SO many people have filed to run against Congresswoman Renee Ellmers in her first reelection bid:
Why did freshman U.S. Rep. Renee Ellmers draw three Republican primary challengers? That question probably occurred to more than one politico after the filing deadline for North Carolina's May 8 primary closed three weeks ago.

Ellmers' victory over Bob Etheridge in the 2nd Congressional District was the big surprise of Tar Heel politics in 2010. During her first term in office, Ellmers has enjoyed exposure as a freshman on Capitol Hill, aided by House Speaker John Boehner. She also has earned her conservative spurs as demonstrated by recent rankings by theNational Journal.

As an added benefit, the Republican-crafted redistricting plan was kind to her. Ellmers won — barely — in 2010 in a district that had 51 percent registered Democrats, 28 percent registered Republicans, and 21 percent unaffiliated. Under the new maps, voter registration is 38 percent Democrat, 36 percent Republican, and 26 percent unaffiliated.

In 2008, Obama won the 2nd district, 53 percent to 47 percent, over Republican John McCain. Under the new maps, McCain would have been the victor by a sizeable margin — 56 percent to 43 percent.

So, why did three fellow Republicans — Clement Munno, Sonya Holmes, and Richard Speer — file to challenge Ellmers? Political experts and operatives suggest that three factors contributed to the crowded primary: The redrawn district encompasses a new constituency, Ellmers is a freshman lawmaker on her first re-election outing, and widespread anti-incumbent sentiment is driving challengers.

Ask Ellmers' foes for the reasons, and they'll say it's because Ellmers hasn't fulfilled her campaign promises in office.
Bass goes on to note three key factors working against Ellmers in 2012:  new territory in the congressional district, public furor over raising the debt ceiling, and anti-incumbent fervor.