Campaign 2011: An agenda for Pinehurst's future (part 1)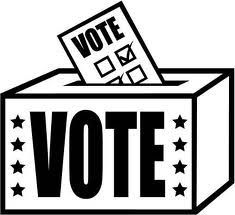 "John is my golf buddy. "  "Nancy is a sweetheart and a GREAT bridge player."
These are examples of the rationale being offered up by various campaigns in the 2011  Pinehurst village elections to woo voters.  Our country and state are suffering through a historic economic downturn.  Moore County — despite all of its wealth — is down from where it used to be.  We need to hear some substance.  We need to hear more.
Our population is getting older.  Since 2007-2008, we have seen smaller numbers of newcomer retirees.  The housing crisis is making it tough to sell houses in places like New York, New Jersey and California.  Most retirees — if they can't sell the house out there — don't have the capital in hand to invest in a retirement nest in Pinehurst.  (The Chamber is salivating over all of these people allegedly moving into the area from Atlanta for BRAC.  If they can't sell their houses down there, how well is that plan going to work out?)
Downtown Pinehurst has been on a steady decline since I arrived here in 2003.
( The Resort has recognized this, and has started busing some of its guests to downtown Southern Pines. )  A small group of property owners — apparently disinterested in maintenance or upkeep and not needing the rent money — control the real estate in the historic sector.  That fact — coupled with the fascist totalitarian character of the village's planning process — chases many people interested in doing business and serving local residents' needs — to Aberdeen and Southern Pines.
( Jos. A. Bank would have been a great fit for downtown.  That would have made much more sense than sticking it in that disaster off 211 in Taylortown.)
Other than to satisfy my occasional desire for a cold adult beverage on the front porch of the Pine Crest, what reason would I — as a local resident — have for going downtown?   The Pinehurst Police Department's aggressive network of speed traps, license checks and radar make it a much safer (and relaxing) bet for tourists and locals alike to go spend their leisure time and money in downtown Southern Pines.
The Economy:   A local leader serious about making some positive, long term changes in Pinehurst could start with a number of things.  First,  give the planning and zoning department an attitude adjustment.  Those folks need to recognize they are public servants, and not banana republic autocrats.  (I am convinced that some current entity in power has encouraged these bureaucrats to work as hard as they can to kill as much economic development and growth within the village borders as possible.)  
Here's a secret: Taxes paid by businesses help lighten the tax burden on regular-joe residents trying to enjoy their retirement and / or make ends meet.
Here is a sad-but-true example of how infuriating it is to deal with Village Hall when trying to build, renovate, or expand your property in Pinehurst (when you are not FirstHealth or The Resort).  A few years ago, my friend tried to renovate and expand his business in town. The planning board required him to submit about a dozen full sets of plans, and wait two months for the board to review them.  If any member of the board found even ONE issue they didn't like, the plans would be kicked back to him.  He would have to revise the plans, in accordance with the board's recommendations, and resubmit a dozen new sets.  He would have to wait at least one month for his project to get its next review.  My friend went through this cycle three times before throwing up his hands and taking his business — and tax dollars — to another Moore County locality.
Here's a unique thought — instead of screwing around with people, why not partner with property owners to help them accomplish what they want while reasonably protecting the village's interests?
Here's one more gem related to my friend above's story.  The planners fed him some story about how he couldn't expand his business because it would put too much of a strain on the water supply.  My friend asked to see the policy — in writing — on which the planner was basing his ruling.  The bureaucrat said he could not produce anything in writing, and was acting on his "personal interpretation."  Beautiful. 
When I first arrived in town, some private investors were trying to develop a sport and recreation center for Pinehurst's kids.  Private funding, yessirree.   What does the village do?  They harass these folks and chase them out across the Moore-Hoke line.  They built something out there that lasted a few years and then folded.  Horrible location.  Now, the village is lining up TAX DOLLARS to fund the construction of a recreation center in town.  OK.  You chased away a privately-funded opportunity so that you could get the taxpayers to foot the bill instead?  Pure genius.  
We have political candidates attempting to keep the highly unnecessary post office open downtown.  We have the village manager trying to play real estate agent — searching out buyers for the building.  Meanwhile,  the village and a few loud boo-birds are giving The Given Library guff for trying to expand their operations.  Here's a thought:  we have all kinds of deep-pocketed charitable folks affiliated with all kinds of historical foundations locally.  Some of these folks got together and raised money for The Arboretum.  (Vince Gill thanks them for that, I'm sure.)
How about studying the idea of a local non-profit group either leasing or acquiring the downtown post office building to house either (1) The Tufts Archives or (2) The Given Library?   The archives could be moved out of the cramped quarters in the library, giving those folks more room in their existing structure.  In the post office building, you could create a museum – a tourist destination and educational opportunity for local kids — commemorating all of that history and "ambiance" people talk about so much. You'd have one more thing than you have now to draw people downtown — locals and guests at the resort.
There is also David Michael Wolff — an acclaimed concert pianist — who moved to town from NYC to create a performing arts center.  How about a downtown civic center / performing arts center akin to Southern Pines's Sunrise Theater?  For decades, there were great off-Broadway and internationally-renowned performances in downtown's Theatre Building.
Some "Live After Five" events have been started up. That's a good beginning.  How about some events akin to the Springfest and Autumnfest events in Southern Pines?
We already have a post office.  How about thinking outside the box to help revive downtown and excite people — locals and tourists — into coming back home.