Beaufort County Commissioner sounds off on Thom Tillis, Arthur Williams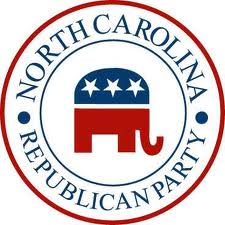 Republican activists in Eastern North Carolina are continuing to fume over allegations that GOP leaders in Raleigh are meddling in local primaries.  Earlier this week, a GOP activist from Carteret County told us that Speaker Thom Tillis, NCGOP vice chair Wayne King, and some others "bullied" her over her distribution of fliers at the NCGOP convention which alleged meddling in primaries.  Now, a prominent Republican elected official from Beaufort County, county commissioner Hood Richardson,  is stepping up to toss in his two cents on the whole primary meddling controversy:
All conservatives got a surprise when several self certified conservative Republicans suddenly flipped to the liberal side. Ashley Woolard and Bill Tarpenning, announced they are actively working as paid political managers for the liberal  Arthur Williams who demanded a run off with Mattie Lawson, the conservative Republican. Lawson beat both Williams and Jeremy Adams but did not get enough of the vote to avoid a run off. Jeremy Adams, after representing himself as a Ron Paul conservative endorsed Williams. Politically,Williams is as far the left as you can get and a Ron Paul conservative is as far the right as you can get. It all looks like sour grapes, if Adams is what he said he is? Rumors have been around for some time that Woolard, Tarpenning and Greg Dority recruited Williams.

Williams has not hesitated in the past to hire and donate money to those who he thought could deliver votes. […]

Williams did show his loyalty to Thom Tillis, Speaker of the House, by donating $1,000 to his campaign. With Williams demonstrated ability to kiss up to past Speakers, Tillis will reward Williams with plenty of campaign money if Williams can just survive the run off with conservative Republican Mattie Lawson. Tillis did not take any chances with Arthur, when he cancelled his commitment to be the keynote speaker at the local Republican convention held at the Beaufort County Community College last month. Tillis cancelled at the very last minute and Williams was a no show too. This event was held before the primary election and Tillis did not want to face the supporters of conservative Mattie Lawson and opportunist Jeremy Adams in public after he took Arthur Williams money.

 Williams says he was blessed by the big boy Republicans in Raleigh, so I guess that would be Tillis.

We are seeing more and more evidence the Republican Party leadership in Raleigh along with their hacks are trying to hand pick puppets from Eastern North Carolina. Republicans and Unaffiliated voters in the Republican primary defeated this effort when Michael Speciale, Norm Sanderson, and Bill Cook beat their Raleigh blessed opponents in the primaries. If conservative voters who dislike party boss politics will come out for the Lawson/Williams election and defeat Williams, a clear message will land in Raleigh. We do not like party bosses. We have had enough of party controlled politics. The Basnight system will no longer work in Eastern North Carolina. If we will return to our founding fathers' roots. Party boss politics will not work any where in these United States. Corruption and socialism need to be gone for good.
[…]
(For those who may not recall, Arthur Williams used to serve in the state House as a Democrat.  He strongly supported Marc Basnight and the 2008 election of Barack Obama.  He has switched to the GOP, and is running for an open state House seat.)
It sounds like the folks on Hillsborough and Jones Streets in Raleigh have awakened a sleeping giant, and that giant is P.O.'ed.