ANOTHER ONE wants to fight. (*SIGH* *SMH*)
This site is a wee bit opinionated.   We don't mince words.  We don't  sugar-coat.  As a result, some folks tend to get upset with us.  Some folks say ugly things in public forums.  Some people challenge us to fights.  Here's the latest,  um, "love note" from  one of Dallas Woodhouse's "warm bodies" — Mecklenburg County NC House candidate Ty Turner (R):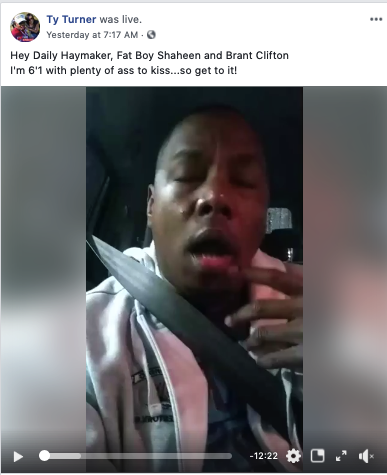 *Isn't that special?*  Of course he transitions from that vulgar invitation right into talking about what a good Christian he is.  Shades of Bob Steinburg.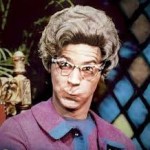 The whole telling-me-how-big-he-is sure sounds like an attempt at physical intimidation.  (For what it's worth,  someone standing 6'1" would STILL have to LOOK UP to make eye contact with me.)
In the Facebook video, ol' Ty says we tried to "smear" him — and says we need to talk less about his past and more about what he's doing in the future.  (How we're supposed to know what he's doing in the future, I don't know.)
We found only one previous mention of Turner on our site.   We mentioned his recent past as: (1) a Democrat Party official, (2) a Democrat legislative candidate, (3) an employee of Planned Parenthood, and (4) an LGBTQ activist.  (Turner even  refers to himself as a "queservative.")
Later in the video, Turner admits everything we said was TRUE.  (So, where's the "smear"?) 
NCGA Republican "special counsel" Brent Woodcox  tried something similar.  Except — we hadn't ever even mentioned him prior to his offer to fight us issued via Twitter.  I guess coming after The Haymaker is a great way to get yourself some publicity when your political ambitions are circling the toilet bowl. 
Ol' Ty's campaign website is "expired."  *Soooooooo — it looks like things are going well for him.*
Turner was recruited by Woodhouse — who Turner refers to repeatedly in his video as "Newhouse" — to run against Democrat incumbent Mary Belk.  Sadly, Turner has spent more time attacking his fellow Republicans on social media than he has criticizing his opponent or promoting his platform.
Here Turner is attacking the black Republican activist who got threatened verbally while working the polls in Charlotte the other day: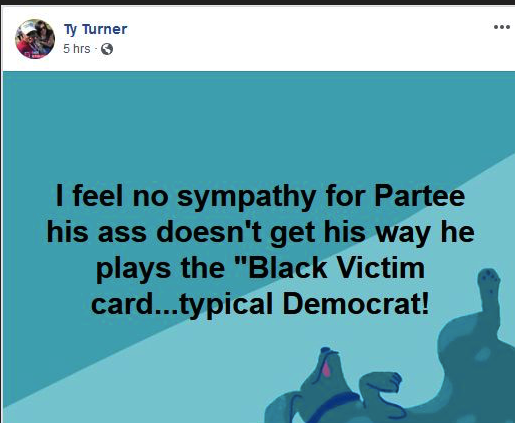 Let's see.  Derek Partee was approached at a polling place by at least three people — at least one brandishing a weapon — who allegedly repeatedly subjected him to the nasty n-word and other epithets and threats.  The incident was caught on video and the culprits were arrested.
Here's a picture of one of the goons who allegedly came after Partee: