All In The (Tilli$$) Family
We're not the only southern state with a  problematic  politician  named Tillis.   Check out the happenings in the Tennessee state legislature (where Thom's brother serves) :
State Rep. Rick Tillis (R-Lewisburg) has agreed to step down from his majority whip position, according to an email Majority Caucus Chairman and State Rep. Jeremy Faison (R-Cosby) sent to his fellow legislators last week.

That's all top officials at the state capitol seem to say publicly. But there is more to the story, at least according to various sources.

Those sources told The Tennessee Star two weeks ago that Tillis only stepped down after a vote of no confidence among his colleagues.

Sources, who requested anonymity, said Tillis stepped down after members of one internal Republican caucus held a closed-door meeting and said they doubted Tillis' abilities as majority whip.

As reported, Tillis denied posting anonymous and derogatory tweets disparaging Tennessee state house members and their staff under the name @CHBmole.

But Tillis' colleague, State Rep. Andy Holt (R-Dresden) said at the time that Tillis indeed took up that persona and said Tillis already confessed to him.

Holt already used his personal Twitter to out Tillis.

CHP is short for the Cordell Hull Building, where legislators have offices.

Sources said Tillis admitted to his colleagues he was indeed involved with the CHBmole account — but he said he shared that account with other people.

The person, or possibly people, who operated CHBmole deleted it in May.

Two weeks ago, Tillis did not return The Star's repeated requests for comment — including two attempts by phone and another attempt by text. In the text, we asked Tillis to confirm or deny what our sources told us.

When contacted, also two weeks ago, other state legislators declined comment and would not go on record.

One legislator said he would not talk "out of respect for Tillis." That same legislator also said that "in a few days the details of the meeting will come out."

Another source, who was not a state legislator, said the CHBmole account had a lot of false information and even disparaged people who were not elected officials.

In May Tillis denied providing a Tennessean reporter the phone number to participate in a House Republican conference call with former Tennessee Republican Speaker of the House Glen Casada.

Two Republican legislators on the call  told TheStar they were not aware someone had invited a Tennessean reporter to listen in. Both legislators said someone should have advised them and other Caucus members that reporters were secretly listening.
Wow.  A Republican House speaker having trouble with "moles" leaking unflattering details to an Internet trouble-maker?  (*Where have I heard this story before ???*)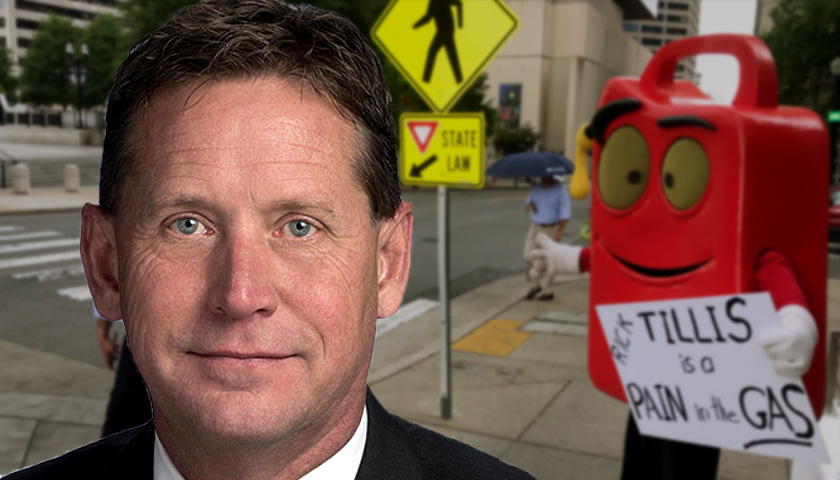 And HERE is the other shoe dropping:
Tennessee Rep. Rick Tillis, R-Lewisburg, has stepped down from his leadership role as House majority whip amid allegations he was involved in an anonymous Twitter account that criticized and derided some fellow Republicans and GOP political staffers.

Tillis, whose House District 92 includes Marshall and parts of Marion, Franklin and Lincoln counties, resigned the post Aug. 30, according to an email sent to members by the GOP Caucus chairman, Jeremy Faison of Cosby.

It comes after months of turmoil among Republicans, leading first to the resignation of Rep. Glen Casada as House speaker, then the subsequent Aug. 23 election of then-GOP Caucus Chairman Cameron Sexton as his replacement in the chamber, and finally a second election where Faison replaced Sexton as caucus chief.

In his email to GOP members, Faison said he and Majority Leader William Lamberth, R-Portland, have decided to hold off for now on calling for the caucus to meet to elect a new whip. He said he and Lamberth "know that there is fatigue on leadership races. We will personally pick up any responsibilities the Whip has (not too many responsibilities at this time of year) between now and the next time we meet."

Freshman Rep. Mark Hall, R-Cleveland, has shown keen interest in running for the whip post, going so far in July as to send an email to fellow caucus members in which he announced his bid for the post even as debate raged among members over Tillis' involvement in @CHBmole, short for the Cordell Hull Building where Tennessee legislators have their offices and committee rooms.

That came after Rep. Andy Holt, R-Dresden, charged in May that Tillis, the brother of U.S. Sen. Thom Tillis, R-N.C., was behind an anonymous Twitter account featuring the sometimes derogatory tweets.