A Christian-hunt in Moore County Schools?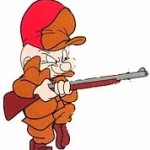 Our pal Lady Liberty clued us in on this one: 
Apparently, in March of 2015, a letter was sent from staff board attorney Neal Ramee  to Superintendent Grimesey. The topic of this letter was religious prayer in schools, specifically the laws governing participation by staff or coaches in religious activities.

Along with the letter was a survey titled "Staff Prayer Questionnaire".  This questionnaire has three sections with a main question and dozens of sub-questions in each section.

The first main question is, "Have you ever participated in or seen any prayers at any MCS athletic practices games or events?".

Sub-questions included, when did it occur, where, for how long and then asks for the survey respondent to get specific:

"Which students participated in the prayer? (Be as specific as possible.)"

"Which employees participated in the prayer? (Be as specific as possible.)"

"What was the content of the prayer? – i.e., what exactly was said?"

Gee, asking about the content of prayers? Channeling our inner Lois Lerner, are we Moore county schools?

This is the number for  Alliance Defending Freedom: 1-800-835-5233
I'm posting it just in case any teachers/coaches out there feel their religious freedom is being threatened. […]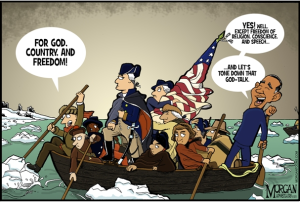 Holy fascism, Batman!  Shades of 'Report your parents if you hear them speaking ill of der Fuhrer or Comrade Stalin.'
Methinks this was clearly a shot at Pinecrest football coach Chris Metzger.  Metzger is well-known for his involvement in the Fellowship of Christian Athletes (FCA), participation in Christian events, and encouragement of his players who also wish to do so.    Here's the weasel attorney's letter and memo to Grimesey.  (Still glad you threw a fit to save his job, folks?) 
Meanwhile, while we're busy looking for people praying at school — we have an assistant superintendent on the payroll who (1) got run off of his last job, and (2) is still the subject of a lawsuit tied to his last job.