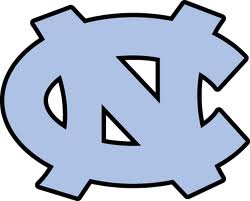 Heads were rolling Thursday in Chapel Hill.   UNC football coach Butch Davis had been dismissed Wednesday in the wake of a year long NCAA investigation of the school's football program.  At a  Thursday press conference, Chancellor Holden Thorp and Athletic Director Dick Baddour discussed the Davis dismissal and announced Baddour's decision to "step down a little early."
Defensive coordinator Everett Withers, a former Appalachian State University football star and a disciple of former UNC coach Mack Brown, has been named interim head coach for the upcoming season.
So, a week before football practice was set to begin, the school has NO football coach or athletic director.  it's tough to search for a new coach when there is a vacancy in the AD job.  Coaches want to know just who it is they will be answering to during their time on campus.  Uncertainty in the head coach position hurts recruiting as well as retention of current players.
As a fan of UNC football and basketball, I can say these were necessary moves.  My concern, which a number of sports writers share, is WHAT TOOK SO LONG?
Baddour's career has been a series of embarrassing disasters for the school.  When the legendary Dean Smith retired,  Baddour assumed then-Kansas coach Roy Williams would come running to take the job.  When Williams publicly turned down the job, Baddour had to scramble to retain Smith's right hand, Bill Guthridge, who was pretty much out the door headed for retirement when Dean was.   Guthridge hung around for a couple of seasons, before hanging it up.  Ignoring advice from Dean and a lot of other wise men, Baddour made the disastrous decision to hire the disastrous Matt Doherty.  Dean and the wise men stepped in and finally convinced Roy to come home.  Here we are two national titles later, and all is well in the basketball program.
The football program has been tumultuous since Mack Brown went to Texas and Baddour took over.  We had Carl Torbush and John Bunting – two nice guys from within the Carolina family who were not very well suited to head coaching.  The program stumbled through a number of years with some embarrassing losses.
Seeking to redeem himself in the wake of those two gridiron disasters, Baddour aimed for a big name.  Butch Davis had been at Miami, and had spent some time in the NFL.  The whiff of scandal had followed Davis and his entourage around throughout their careers.  Would it follow them to Chapel Hill, where the athletic program has always operated with a pristine reputation?  (Sadly, yes.)
Everything Baddour has touched as AD has turned to cow dung.  (His brother, Phil, had been in charge of a powerful committee in the legislature that had oversight over, among other things, university budgets. So, you can imagine a little bit of politics was involved in his career path at UNC.  Well, brother Phil is long-since departed  from Jones Street.)
Baddour taking credit for Roy Williams coming home and delivering two national titles is as about as absurd as ME taking credit for that.   His departure is LONG overdue.
With Davis, the school has sat by for a year as tidbits of scandal dripped out in media reports.  Things moved from bad to worse to even worse, but Butch kept getting public votes of confidence.
Carolina fell prey to the desire of alumni for the big wins.  Scholastic athletics are first about academics, and second about on-field success.  Kids with athletic talent are unfortunately pushed through the K-12 years, and get admitted to college, even if their academic performance is sub-par.
I recently had a young man (6′-10") who apparently has a lot of promise as a basketball player.  An area university parked him in my community college with hopes of raising his grades so he can be admitted to the university as a student.  I felt so bad for this kid.  He struggled to read the textbook for my course — despite the fact that he was 18 years old and the bearer of a high school diploma.  The university had visions of this kid leading their team to conference titles.  Whether he had skills to make it through life, off the court, was the furthest thing from the athletic department's mind.
We, as a nation, need to stop giving special treatment to kids who happen to have athletic talent.  Football and basketball are extracurricular activities, like student council or the drama club.   Granted, someone with a lot of talent in those two sports can get filthy stinking rich after school is over.
Granted, these kids can make the school a lot of money during their respective seasons.  But schools are first and foremost about making sure these kids can survive in the world when their athletic careers are done.  Carolina needs to dig up a head football coach and an athletic director who understand that fact.