2009 v. 2018: Contracts, Secrecy, and Steinburg.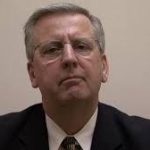 County bureaucrats are exposed as having engaged in a sketchy contractual deal with an outside company.  The county commissioners were unaware.  Grassroots activists cry foul.  Bloggers rage. Sound familiar, Currituck County? 
That was Chowan County in 2009.  One of those bloggers raising a fuss at the time was a guy named Bob Steinburg.  Here's what the 2009 version of Bob Steinburg had to say:
[…] Typical of the tradition that has enabled the New York Times to print top secret government documents, it is important that our free press always oppose government corruption and secrecy. They attack patriotism, I attack corruption. I obtained the following knowledge openly and legally and have chosen to share it with the people of North Carolina.[…]
Boy, do things change.  Nine years later, he and his supporters deride the same kind of behavior as "fake news" and "politically-motivated."  It's all Clark Twiddy's fault.  (Or Jordan's, whoever that is.)  MORE: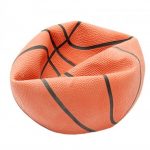 […] Copeland's relationship with the Edenton-Chowan Development Corporation (ECDC) appears murky to me. So does the relationship he and others had with Capstrat, a Raleigh-based lobbying firm specializing in communications. Copeland hired Capstrat ostensibly to help the county obtain $10 million in financing for Chowan's Public Safety Center and $1.5 million for Chowan's Northeastern Regional Airport. John Morrison, Chowan's county attorney said, there was no evidence that Capstrat ever did anything to earn the money.[…]
Gee.  Let's compare that to 2018, when Bob's WolfeStein group got $50K in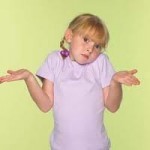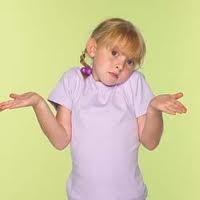 advance from Currituck County. How many government contractors get paid everything in advance of completing their assigned tasks?
A number of the promises WolfeStein made to the county to obtain those funds have either not been fulfilled, or were fulfilled way past the promised deadline.  MORE:
[…] The ECDC formed in 1995 as a cooperative redevelopment initiative between Chowan County and the Town of Edenton. Its purpose is to encourage economic growth and help retain jobs.

The ECDC board consists of six voting directors: the mayor of Edenton, one Edenton councilperson, two Chowan County commissioners and two local business persons who are members of the Chamber. Mayor Roland Vaughan has served as chairman since 2002. The non-voting directors are the Chowan County manager, the Edenton town manager and the executive director of the Chamber of Commerce.

The primary source of funding for the ECDC comes from Chowan County revenues. All financial transactions are handled by the county's finance department. Budget and project ordinances are established by the county commissioners to track how much money comes and goes, theoretically helping to ensure that commissioners maintain control over the money and that expenditures stay within budgetary compliance. Unfortunately, that wasn't always the case.

The state "document" shows that from 1999-2008 Copeland authorized $248,821 in disbursements on behalf of the ECDC without approval or knowledge of that board or the county commissioners.

According to the document, from 2002-03 Copeland, again without authorization of the ECDC Board of Directors, issued grant payments totaling $58,500 to ENI-NET, now doing business as Broad Street Software Group, Inc. The Edenton company was also paid $5,000 per year from 2003-2008 for software that has yet to be used.

The document reveals other unauthorized disbursements by Copeland that include:

* A $10,000 jobs incentive payment made to Piece Dye Acquisition Corporation in July 2001, which eventually sold and became the Edenton Dyeing and Finishing Corporation (EDF).

* A jobs retention grant to EDF for $50,000 in September `02, $145,000 in Feb. `03, followed by another $5,000 grant in May `03. EDF was paid $259,493 from 2002-08.[…] 
*What?  No basketball tournaments on the other side of the state?*
[…] Regarding Capstrat, Copeland told state auditors he was pretty sure he told the full board of commissioners about them, but commissioners interviewed denied it.[…] 
EXACTLY like the whole WolfeStein debacle in Currituck!  WOW.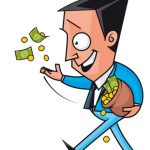 MORE:
[…] The "document" also quotes Edenton Town Manager Anne-Marie Knighton as saying, "I don't think anybody on the board knew about it (Capstrat)." The Virginian-Pilot reported that Knighton said she knew the county was paying for Capstrat, but didn't know ECDC was being charged. Lisa Jones, Chowan County's finance manager, reportedly said that Knighton personally picked up the very first check for Capstrat in 2004.

Richard Bunch, the chamber's executive director, told me last week that until recently he had no knowledge of Capstrat. He says he first learned of it at an ECDC meeting held Election Day `08 when former County Commissioner Bill Gardner, Jr. told that board what he knew about Capstrat.

The minutes from that meeting reflect that Gardner said that Copeland had told him that Capstrat was a lobbying firm hired to secure grants. He added that Lisa Jones told him that the county had already paid Capstrat $253,553. To his credit, Gardner expressed his concerns about a lack of oversight and open government, adding he felt the public's perception of the ECDC was one of "smoke and mirrors."[…]
*Um, Holy WolfeStein Group, Batman!*
MORE:
[…] A source told me that Bunch knew about Capstrat as far back as `04 and suggested I contact Edenton Town Councilman Steve Biggs. Biggs shared with me exactly what he said he told state auditors. In a conversation with Bunch in May of 2005, the chamber's executive director told Biggs," If I wasn't paying $6,000 to Capstrat every month, I'd have a little money."

I spoke with Capstrat CEO Ken Eudy last week and asked who in Chowan County knew what and when about their involvement with Capstrat. Eudy said, "Several of those who denied knowing us reminds me of Peter in the Gospel denying Jesus."

If what Mr. Eudy suggests is true, this investigation is far from over; unless of course the state of North Carolina continues to keep the citizens of Chowan in the dark.
Let's keep this whole transparency thing going, Bob.  What discussions did you have with your good friend and political ally Bobby Hanig about the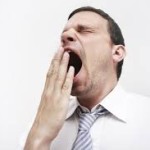 Currituck tourism money prior to applying for it?   During the process?  How many folks in Currituck are playing the Peter role in the WolfeStein affair?
It's funny how — over nine years — Steinburg has evolved from grassroots watchdog to 'Move along, nothing to see here.'