WSJ: Subject of FBI probe appeared to PROSPER during Wayne Goodwin tenure at NC DOI
NCGOP chairman Robin Hayes on an FBI surveillance tape.    Insurance Commissioner Mike Causey and a PAC tied to Lt. Gov. Dan Forest receiving BIG $$$$ from the subject of an FBI probe.  Now, sources close to said subject of said FBI probe are saying that they got a lot of BIG HELP from the North Carolina Department of Insurance when now- NC Democrat Party chairman Wayne Goodwin was in charge:
Insurance regulators are moving to plug legal loopholes used by a North Carolina insurance-company owner who lent at least $2 billion from his insurers to his personal enterprises.


A Wall Street Journal investigation published last month found that Greg Lindberg started buying life insurers in 2014, then invested as much as 50% of their assets in his own businesses, a move that some experts say has little precedent in recent decades in the staid insurance industry.

Mr. Lindberg masked the unusual flow of money from public scrutiny by channeling the related-party loans through intermediaries, then stating in regulatory filings that the funds were going to unaffiliated borrowers, regulatory filings and internal company documents show.

A spokesman for Mr. Lindberg said the strategy of investing in related parties was approved by North Carolina regulators under a former commissioner and was intended to provide better investment returns for his insurers, while also helping Mr. Lindberg build up his own businesses. He said regulators agreed at the time the intermediaries weren't considered affiliates. […] 
A "former commissioner of insurance"?   Other media sources indicate that "former commissioner" was no other than state Democrat Party chief Wayne Goodwin. 

MORE:

The National Association of Insurance Commissioners, a standards-setting group for the state-regulated industry, on Friday proposed a rule change aimed at curbing future attempts to mask related-party investments. The change, which officials there say was prompted by regulators' concerns about transactions at Mr. Lindberg's insurers and some others, would require similar pass-through arrangements to be reported as affiliated.

In Mr. Lindberg's home state of North Carolina, regulators separately are backing recently introduced legislation that would limit any insurer from investing more than 10% of its assets in affiliated ventures. North Carolina law already limits an insurer from investing more than 10% of its assets in subsidiaries but, unlike some other states, doesn't specifically apply that to an owner's affiliated ventures.

"The statute needs to be clarified so there's no fuzzy or gray area," said North Carolina Insurance Commissioner Mike Causey, adding that the Lindberg situation "certainly was a glaring example of why we need to have it clarified" but isn't the only reason.
For those who may not recall — Causey cooperated with federal investigators in a manner that included recording devices.  Other media reports indicate that NCGOP chairman Robin Hayes's voice can be heard on at least one of Causey's recordings.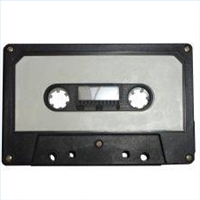 MORE:
After he started in the insurance business, Mr. Lindberg began acquiring luxury properties including a 214-foot yacht, a Gulfstream jet and multiple mansions. He also became a leading political donor in North Carolina and across the U.S. His stated net worth soared to $1.7 billion at the end of 2017, up fivefold since 2013. A spokesman for Mr. Lindberg previously said no insurance-company money was used to finance the entrepreneur's lifestyle or his political donations.

A federal criminal investigation, made public in October after subpoenas were issued, is looking into Mr. Lindberg's political donations and his relationship with North Carolina regulators, in addition to possible financial misdeeds, according to people familiar with the matter.

"These latest regulatory developments should have little impact on the operations of Mr. Lindberg's [North Carolina] insurers," the spokesman for Mr. Lindberg said in a new statement Saturday, adding they have already agreed with the state's regulators to sharply reduce the percentage of related-party assets held by the insurers.

The new NAIC rule is aimed at the type of arrangement that Mr. Lindberg employed to contend in public regulatory filings that many of his investments were unaffiliated.

Starting in 2016, Mr. Lindberg created a batch of new special-purpose vehicles that borrowed money from his insurers, then lent the funds on to other Lindberg companies, internal documents show.


The Lindberg insurers told regulators in a 2016 presentation reviewed by the Journal that the loans were to unaffiliated entities because voting control of each vehicle was in the hands of an outside attorney. The goal was to achieve higher bond ratings for the investments, not avoid affiliate-reporting rules, the Lindberg spokesman has said.

Under the proposed NAIC rule, if an insurer loans money to a related party through an intermediary, the loan should be listed as affiliated.

The NAIC's rules aren't automatically binding on insurers, but state insurance departments typically adopt them.

The NAIC recently eliminated a different legal loophole that internal documents show was used by the Lindberg insurers to claim that low-quality loans to related parties were high quality—a move made possible by an obscure rule in place since the 2008 financial crisis.

The rule permits insurers holding distressed mortgage-backed securities and some other investments to report them at a higher rating if they have been written down or were purchased at a substantial discount to par value.

The thinking behind the rule is that the securities have little additional ground to lose, if already deeply discounted on an insurer's books.

Internal Lindberg documents show that an outside ratings agency gave junk-bond ratings to some of the related-party loans arranged through special-purpose vehicles. But the insurers didn't reflect the junk ratings in regulatory filings. Rather, they purchased those loans at a discount to their supposed par value, then used the 2008-era accounting rule to list low-rated loans to Mr. Lindberg's private ventures as investment-grade assets.

In a statement, a spokesman for Mr. Lindberg didn't address the accounting treatment, but said Mr. Lindberg in many cases "funded the amount of the discount personally, allowing the…insurance companies to purchase the loans at an attractive discount."

In a change taking effect this year, the NAIC eliminated the potential to gain a better rating for this particular type of investment.