WRAL Poll: The masses are NOT wowed by their governor choices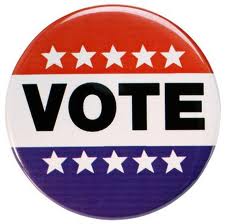 If you need any further evidence of how foolish Pat McCrory's run-out-the-clock, sit-on-a-lead strategy is for NC Republicans, you have to look no further than the WRAL / SurveyUSA poll o f  1001  likely voters on the 2012 North Carolina governor's race released today.
Former Charlotte mayor Pat McCrory, the presumptive GOP nominee, has an approval rating of 39 percent.  (McCrory has been in the news running for governor for the past four years.)   Twenty-one  percent of respondents had a negative opinion, while 21% were neutral and 19% had NO opinion.   This man RAN for governor  FOUR YEARS AGO and has been running around the state campaigning non-stop  since then.
And 40% of respondents were neutral or indifferent to him!  Wow.  I guess Pat's "What should I talk about?" Facebook posts aren't lighting the voters' fires.  
Things aren't looking much better for the trio of Democrat candidates.  Walter Dalton has a 17 percent approval rating, while Bob Etheridge is at 19 percent.  State Rep. Bill Faison sits at 8 percent favorable and 12 percent unfavorable.
David McLennan, a political science professor at Peace University in Raleigh, provided some analysis on the poll for WRAL:
McLennan said Faison faces the biggest challenge among the leading Democratic candidates.

"He's got to overcome the negatives that are already out there about him. Plus, most people don't know who he is," McLennan said.

Although Etheridge has the second-highest approval rating in the field, his disapproval rating is even higher. Twenty-one percent of voters have an unfavorable opinion of him, while 27 percent are neutral and 34 percent have no opinion.

McLennan said an online video of a politically orchestrated confrontation with an unidentified man on a Washington, D.C., sidewalk two years ago still haunts Etheridge. The video shows the congressman grabbing the man and  brushing away a camera, asking "Who are you?" repeatedly after the man asked if Etheridge supported President Barack Obama's agenda.

"The YouTube video gets brought up any time his name gets brought up," McLennan said. "His opponent – no matter if it's Democratic or Republican – all they have to do is even mention it, and people know exactly what they're talking about."
McCrory is blessed with a weak Democrat field in what looks like a rough year for Democrats.  Looking at the results from this poll, ol' Pat may slide into the governor's mansion — with few, if any, coattails.
If you're looking to build your reputation as a campaign consultant, the McCrory campaign looks JUST GREAT.  However, if you're looking for a Republican wave and a significant political realignment in the state, the situation is screaming for some re-tooling.